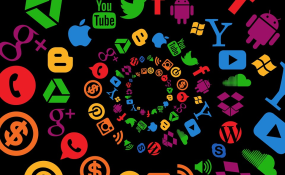 Photo: Pixabay
By Nahashon Musungu
Uganda Prime Minister Ruhakama Rugunda says the government could to review the recently implemented tax on the use of social media.
The official spoke after ugly street protests against the controversial tax in the capital Kampala.
Rugunda told parliament that President Yoweri Museveni has encouraged 'further discussion' on the fiercely contested levy of Ush200 (or Sh6) per person on a daily basis in order to access WhatsApp, Facebook, Twitter, and Instagram.
"Government is now reviewing the taxes taking into consideration the concerns of the public and an amended bill will be debated on July 19," said Rugunda.
President Museveni last week defended the tax, arguing that citizens should not 'donate money to foreign companies through chatting or even lying' on social media.
In its current format, tax requires mobile internet users to input a code on their phones to pay the charge before they are able to access social media sites.