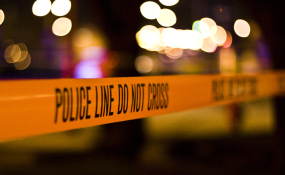 Photo: Tony Webster/Flickr
Natal Agricultural Union (Kwanalu) has denied that the 80-year-old man, who was killed during a shootout with police in Bergville, was a farmer.
Police allegedly shot the man dead on Monday, after he allegedly shot and injured a 44-year-old man who had entered his property to collect his goats.
KwaZulu-Natal police previously said the shooting took place at a farm.
In a statement on Tuesday, Kwanalu CEO Sandy la Marque said the incident did not take place on a farm, "nor was the perpetrator a farmer".
"An owner of a goat herd, who was on the elderly man's property collecting his goats, on the outskirts of the town was allegedly shot and is currently in hospital. SAPS attended the scene upon which the 80-year-old man was allegedly shot by SAPS," said La Marque.
La Marque has called on the police to ensure that they release accurate information when handling situations in rural areas and "has called on the media to verify facts and be mindful of accurate information before reporting incidents".
Brigadier Jay Naicker told News24 on Tuesday that the wounded man was in a stable condition in hospital.
He said the investigation had been taken over by the Independent Police Investigative Directorate (IPID).
When asked by News24 whether the man and the victim had fought before the shooting at about 11:00, Naicker said investigations into the matter would reveal more details.
"The investigation has been taken over by IPID and we can't comment because the man is still in hospital," he said.
He said interviews to establish what transpired before the police arrived, had not been conducted yet and statements had not been taken either.
Naicker previously said police officers, together with a hostage negotiator, had approached the man in an effort to arrest him.
"[He] allegedly opened fire on the police and was fatally wounded in the exchange of gunfire," said Naicker.
He said the 80-year-old's firearm was seized after the shootout.
"A case of attempted murder as well as an inquest docket [were] opened for further investigation," said Naicker.
IPID spokesperson Moses Dlamini confirmed that they were investigating the 80-year-old man's death.
He said officers had entered a yard to arrest him.
Dlamini said the man was approached, with the assistance of a hostage negotiator, but that it had been unsuccessful.
Source: News24