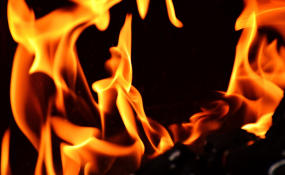 Photo: Pixabay
Three people have died in two separate shack fires in Cape Town, the City's Fire and Rescue Services said on Sunday.
In the early hours of the morning, a fire that broke out in a shack at Boys Town in Crossroads claimed the lives of a man and woman, said Fire and Rescue Services spokesperson Theo Layne.
The man was found dead on the scene. The woman had sustained second and third degree burn wounds to over 80% of her body.
She later died in hospital.
The cause of the fire is unknown at this stage.
In a separate incident, just after 23:30 on Saturday night, a man died after a shack caught fire in Mnandi Road, in the Du Noon area.
"The incident was handed over to the SA Police Service," said Layne.
Source: News24