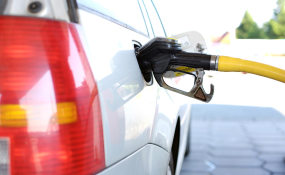 Photo: Pixababy
By Pawa Lufunga
MOTORISTS have all reasons to smile after energy and water regulator lowered fuel pump prices for August due to decline of PBS (bulk procurement system) premium and changes in global market prices.
According to the Energy and Water Utilities Regulatory Authority (EWURA) public notice petrol prices went down by 1.04 per cent or 25/- a litre and diesel dropped by 1.62 per cent or 38/- a litre effective yesterday .
On other hand, kerosene price has gone up by 3.58 per cent or 78/- a litre. New petrol prices for Dar es Salaam will be 2,384/- per litre down from 2,409/- in July and diesel price is 2,292/- from 2,329/-.
Kerosene prices increased by 78/- to 2,271/- a litre from 2,192/- in July. Tanga city motorists will be paying the lowest price in the country for petrol at 2,234/-, diesel 2,168/- thanks to the new initiative of using all seaports to receive petroleum consignments. Mtwara also motorists and cyclists pay almost similar prices for petrol and diesel as those in Dar es Salaam.
EWURA said the lower prices in Tanga and Mtwara was due to continued use of old consignment, thus using similar computing prices of previous months.
"There were no new consignments of petroleum products through Tanga port (and Mtwara port) in July... ," the statement showed.
The highest prices in the country are in Uvinza, Kigoma due to transport logistics. In Uvinza petrol is sold at 2,627/- a litre and diesel 2,535/- a litre.
Fuel off loaded at Tanga port serves northern regions while at Mtwara caters for southern regions. Some motorists interviewed yesterday welcomed the price drop saying it is still on the higher side when factoring in the level of economic situation on the ground.
"Any penny saved on fuel is a big relief to motorists, but I would like the price go down a bit further," a resident of Segerea, Leonard Mwanga, said.
The prices are still high in this year despite going down by 30/- in this month. The lowest price in this year was registered in January this year at around 2,200/-.