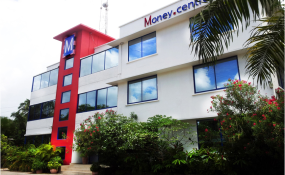 Photo: Daily News
By Deogratius Kamagi
Dar es Salaam — Bank M which was on Thursday, August 02, 2018 placed under Bank of Tanzania administration becomes the third since 2014 as authorities act tough to secure the financial sector.
In January 2018, the BoT closed down five microfinance institutions by withdrawing their operating licences after their capital fell below the legal minimum.
BoT has also ordered three state-owned banks namely TPB Bank, Twiga Bancorp and TWB Bank to merge, bringing efficiency in their management and return them to profitability.
Bank M now joins FBME and Twiga Bancorp whose operations have been placed under BoT administration. Twiga Bancorp has since been moved to TPB while FBME was put under administration in 2014
Twiga Bancorp was merged with the Tanzania Postal Bank (TPB Bank) after one year of BoT management while the FBME which had its licence revoked is currently under liquidation after it was found guilty of money laundering.
BoT Governor Prof Florens Luoga announced the Bank M take over as it increasingly fell behind meeting obligations for some of its clients.
"Continuation of the bank's operations in the current liquidity condition is detrimental to the interests of depositors and poses systematic risk to the stability of the financial system," said Prof Luoga in a public statement.
Bank M will now remain closed for business for a period of 90 days starting Thursday, August 2, 2018 before its next course of action is announced.
The financial institutions that the BoT closed in January this year are Covenant Bank, Efatha Bank, Njombe Community Bank, Kagera Farmers' Cooperative Bank, and Meru Community Bank. They were all said to be undercapitalised. BoT said these banks were in breach of the requirements of the Banking and Financial Institutions Act, 2006.