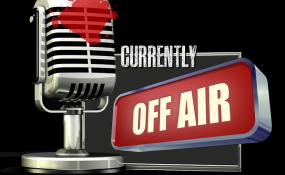 Photo: MFWA
By Joseph Hanlon
Mozambique appears to be charging the highest fees in the world for foreign press, and has sharply increased fees for local media, in what seems an attempt to restrict press coverage of upcoming elections.
Foreign correspondents will have to pay $2,500 to $8,300 (MT 150,000-500,000) for accreditation to cover the elections; Zimbabwe this year charged $300. Mozambican journalists will have to pay $500 (MT 30,000) to write for foreign media. For Mozambicans, registering a publication will cost MT 200,000 ($3,300) and a community radio MT 50,000 ($830); by contrast a government publication is registered for MT 1,000 ($17).
"There can be no justification for imposing such unwarranted and unprecedented fees. They undermine media freedom, price individuals out of jobs and raise genuine fears of a crackdown on independent journalism", said Antony Bellanger, general secretary of the International Federation of Journalists. The Johannesburg Mail & Guardian called it "an apparent attempt to discourage reporting from the country." (Zitamar 8 Aug) The fees are in Decree 40/18, posted on bit.ly/MozMediaFees (in Portuguese).
The new fees are to be paid to the government's Gabinete de Informação, which declined to comment and whose website has not been working this week. http://www.gabinfo.gov.mz
Meanwhile, shortly after he was named Renamo candidate for mayor of Maputo, Venâncio Mondlane was charged with defamation of unnamed persons, believed to be people he alleged improperly sold a community football pitch in suburban Maputo. But the attorney general's office has withdrawn support for a defamation case against the editor of Canal de Mocambique, Matias Guente, in a case brought by the former administrator of Banco de Mocambique, Joana Matsombe.