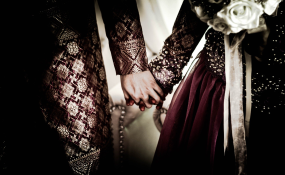 Photo: Pixabay
The Women's Legal Centre (WLC) has welcomed the Western Cape High Court judgment which found that the state was obliged to introduce legislation to recognise Muslim marriages as valid.
"This judgment, and the order made, is of great significance for women, current and future, who have, and will choose to, enter into a Muslim marriage," the non-profit law centre said in a statement.
Judges Siraj Desai, Gayaat Salie-Hlophe and Nolwazi Boqwana handed down the judgment on Friday.
The court declared that the president and Cabinet had failed to fulfil their constitutional obligations and that such conduct was invalid.
The application for the recognition of Muslim marriages was brought by the Women's Legal Centre, which said it was aimed at providing Muslim women and their children with legal protection upon divorce.
The court declared that, should legislation not be enacted within the next two years (24 months), a union that was validly concluded as a marriage in terms of Sharia law and which subsisted at the time that the order became operative, may be dissolved in accordance with the Divorce Act and all provisions of that act would be applicable.
"The court referenced a number of Constitutional Court judgments in confirming that 'women continue to occupy a vulnerable position in our society in relation to familial structures', and accepted the comparison made by the WLC between the recognition and protection afforded to women in Muslim marriages, and the recognition and protection of partners in civil or customary marriages," the WLC said.
The law centre added that it hoped to see the fruits of the judgment in the coming months, and that the state would introduce legislation without delay.
Source: News24