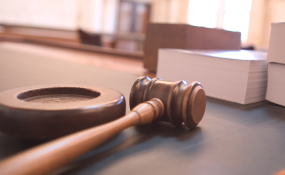 Photo: Joe Gratz/Flickr
A former Parktown Boys' High School assistant water polo coach who was found guilty of 114 counts of sexual assault and 12 counts of common assault will be sentenced by the Palm Ridge Magistrate's Court on Thursday.
The hostel master initially faced 327 counts, but pleaded guilty to 144 counts of sexual assault, while the court also acquitted him on some charges.
Several witnesses told the court of how the former assistant water polo coach would "wrestle them, choke them and fondle their genitals".
One witness, a 17-year-old student told the court through an intermediary how the accused had dry humped him and touched his genitals. He added that he had also been choked by the ex-coach.
Gauteng MEC for education Panyaza Lesufi, who welcomed the guilty verdict, released an independent report exposing disturbing initiation practices that still continued at the elite school.
These practices include "sexually predatory behaviour" by senior pupils against junior pupils, a culture of assault and sexual assault under the guise of "initiation practices" and "profoundly shocking" utterances made by teachers in the presence of pupils.
The 22-year-old offender was arrested in November 2016 after the abuse came to light through surveillance footage that caught him fondling a pupil's genitals.
The man resigned from the school prior to facing a disciplinary process.
Source: News24