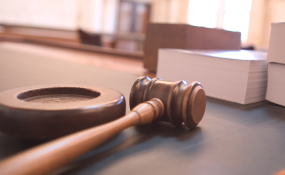 Photo: Joe Gratz/Flickr
Parents of the victims of the former Parktown Boys High School assistant water polo coach have described the wait for his sentencing as "depressing and frustrating".
Twenty-two-year-old Collan Rex was found guilty of a string of charges, which include the sexual assault of pupils.
On Thursday, the South Gauteng High Court, sitting in the Palm Ridge Magistrate's Court, heard that a pre-sentencing report was not ready and was only likely to be available in October.
"Our kids need to have closure and all this dragging and delay is just so frustrating to us and them," one parent told News24 after court proceedings ended.
He added that they did not know what to tell their children because there was no progress.
A final date for the proceedings had not been set, prosecutor Arveena Persad told Judge Peet Johnson on Thursday.
Last Friday, Rex was found guilty of 114 counts of sexual assault and 12 counts of common assault. He had pleaded guilty to the 144 charges of sexual assault, which involved 12 schoolboys, aged between 13 and 16.
He initially faced 327. The court also acquitted him of some charges.
Rex is currently out on bail.
On Monday, one parent told News24 she wanted to appeal the outcome because it seemed to her that Rex was acquitted of some of the charges on the basis that some witnesses were not credible.
"We understand that the law has very specific requirements. We are still trying to understand how certain acquittals were reached," the parent said. She added that they were proud of the boys who testified.
The parents have since written an open letter to mothers in South Africa regarding boys' schools.
In the letter, they state that the reason they placed their sons in boys' traditional schools was so that they could be developed into "well-rounded gentlemen through the disciplined routine of academics, culture and sport". However, they pointed out that that was not happening at the schools.
"In fact, what is actually taking place is nothing short of an abomination," the letter reads.
They also stated that the schools were moulding the boys into one of two things: "Either snakes in suits or broken dysfunctional boys".
The parents went on to implore the Minister of Education and "real men" of the country to rise up and end what was going on in the schools.
"If you fail us, we their mothers will rise up and bring it to an end," they concluded.
Source: News24