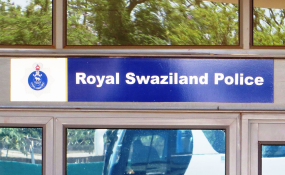 Photo: Dickelbers/Wikimedia Commons
Swaziland's Commission on Human Rights and Public Administration Integrity (CHRPAI) has called for an investigation into the violence that occurred during the recent election.
CHRPAI Commissioner Sabelo Masuku urged the Elections and Boundaries Commission (EBC) to investigate the causes of violence and take necessary action.
He was delivering a report on the conduct of the election. He said it was important to maintain peace and order during such an important national event.
CHRPAI is a group that comes under the kingdom's Ministry of Justice and Constitutional Affairs.
There were numerous media reports of violence at polling centres on election day (21 September 2018) in Swaziland (recently renamed Eswatini by absolute monarch King Mswati III). The APA news agency reported outbursts of violence started as early as noontime which intensified in the evening with the counting of votes.
APA reported, 'In some areas protesters who were not satisfied with certain procedures blocked vehicles transporting ballot papers to counting stations, resulting to delays in starting the counting process.
'The bone of contention varied from last-minute change of counting centres to suspicions of malpractice by some candidates or their campaigning agents.'
APA reported at Manzini North, Manzini South, Sigwe and Ekupheleni centres the police had to request for backup from the Operational Services Support Unit (OSSU) after vehicles from the EBC were forced to turn back to polling stations for safety after roads leading to counting centres were blocked with stones and tree trunks by protesting crowds.
At Malindza in the Lubombo region, an intoxicated member of the army drove over a male voter and further crashed onto two cars that were parked within the polling station premises, APA reported.
Police fired gunshots in the air and grenades and rubber bullets as voters at Sigwe protested against completed ballot papers being taken away from a polling centre, the Observer on Saturday reported.
The Eswatini Elections Support Network which operates under the auspices of the Coordinating Assembly of NGOs (CANGO) in a report on the conduct of the election said the election was 'relatively peaceful'.
However, it added, 'The environment outside the polling station was peaceful except for Ndzingeni during counting and Hillside polling stations where violence was experienced throughout the day and hence, OSSU was called in to retain order.
'In Hillside, police kept vigilance throughout the day to maintain peace and order.
'In Ndzingeni polling stations, voters were dispersed using teargas during counting as voters threatened to enter the polling station where counting was taking place.'
In Swaziland political parties are banned from taking part in the election. People are only allowed to elect 59 members of the House of Assembly; another 10 are appointed by the King. None of the 30 members of the Swazi Senate are elected by the people.
King Mswati chooses the Prime Minister and Cabinet members. He also chooses top civil servants and judges.