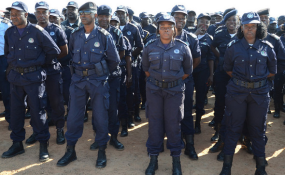 Photo: http://www.angop.ao
Mbanza Kongo — National Police in northern Zaire province have reported 92 offenses at border with Democratic Republic of the Congo (DRC) in the last seven days, an increase of two cases compared to the previous week.
The infringements include those of illegal immigration standing at 83, smuggling of fuel (08) and illegal fishing (01), according to a note from the Provincial Command of National Police of Zaire reached ANGOP on Monday.
As a result of the offenses, 413 DRC citizens have been arrested when they attempted to enter illegally Angolan territory.
Also three artisanal fishing vessels and 33, 490 liters of fuel were seized.