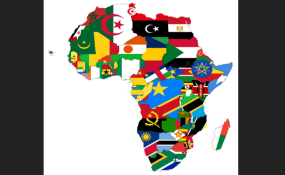 Photo: Africa
By Anastacia Sibanda
Gaborone — Swimmer James Freeman on Sunday failed to proceed to the next stage of the men's 400m freestyle after finishing fifth in 3:57:37 at the ongoing Buenos Aires Youth Olympic Games.
Freeman started well with a split of 27.00 in the first 50 metres maintaining position four until the 100 metres.
In the 150 metres he was relegated to position four and at 250 metres pushed back to position three, and it was evident that his mission was to finish in the top three. However that was not to be as in the last metres his competitors became more aggressive and relegated him to fifth position in the process.
Freeman said in an interview that the race was extremely fast, given that the best under 18s in the world were all present, adding that it was also a huge event and well organised.
"I don't like to judge the first race of the competition to much as I'm still getting comfortable, but my first half of the race was a little bit slow and I needed to be faster in the first 200m in order to have stuck with the leaders," he said.
Source : BOPA