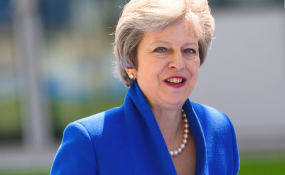 Photo: Togonews
Ethiopia signed a grant agreement with the United Kingdom for 176 million pounds. The agreement was signed on October 5, 2018, by Admasu Nebebe, state minister at the Ministry of Finance & Economic Cooperation, and Harriet Baldwin, minister of state for Africa.
The grant will focus on two challenging areas in Ethiopia, namely general education and the economy.
A portion of the grant, 110 million pounds, will be utilised to upgrade the general education quality of the nation. It will focus on supporting disadvantaged learners, including children with disability, in pre-primary, primary and secondary education. The grant will be used to focus on under-performing regions such as in the Somali, Afar and Benshangul-Gumz regions.
The rest of the grant will be allocated to enhance the effectiveness of public investment management. It will also be employed to support outward orientated and manufacturing-led inclusive growth in Ethiopia.
The Department for International Development is a United Kingdom and Northern Ireland agency responsible for administering overseas aid, with the aim of ending extreme poverty.