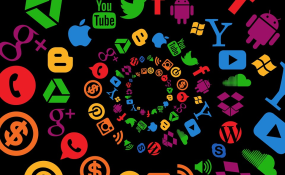 Photo: Pixabay
opinion
By James Abola
The last time I bought a laptop computer, I was not yet on WhatsApp and there was no SafeBoda or Jumia on the market. A few years back, if one needed a branded laptop computer, there were five or so reputable suppliers to check. Last week, two young students asked me to help them identify and buy laptop computers to support their studies. As I struggled to list the known computer suppliers in town, two young people caught wind of my predicament and pointed me in a totally different direction.
One knew of a young computer dealer who sells good products. In three minutes, I was connected to the computer dealer who asked for my WhatsApp number and soon sent me pictures, specifications and prices of different laptops. After a little back and forth exchange on WhatsApp I eventually settled on the computer I wanted. I did not want to go into town to pick the computer. I requested the seller to use a SafeBoda to deliver the item.
The second youth told me to check out Jumia. When I logged on, I was pleasantly surprised by the variety and prices of both brand new and refurbished laptop computers on offer.
After my purchases, I needed to withdraw some money, but I was shocked to find the ATM had been removed and the premise sealed off. The next day when I went to the nearest branch of my bank, I found the banking hall had been remodelled and made smaller. The bank now wants me to either use its online banking app or go to an agent. The agents will soon handle most of the bank deposit and withdrawal functions. The bank cashier is a disappearing profession.
The market place is embracing technology, that is both a good and a bad thing. The next time I buy a laptop, I do not know what else will have changed or even whether laptops will still be in use.
But Parliament is still unable to make up its mind that mobile money and social media are good for the economy. They were still plodding on with the 'innovation' of usuries charges on the two services.
James Abola is a business and finance consultant. Email: [email protected]