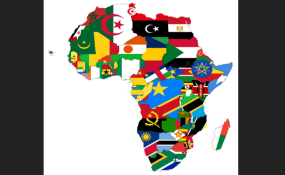 Photo: Africa
South Africa's junior pair made a good start in the golf competition at the 2018 Youth Olympics with Kaiyuree Moodley finishing in the top 15 and Cole Stevens grabbing a share of 20th in Buenos Aires on Tuesday.
Alessia Nobilo from Italy fired a two-under-par 68 to open up a three shot lead on the chasing pack in the Girls Competition at the Hurlingham Golf Club.
Moodley opened with a seven-over-par 77. The 17-year-old Bryanston golfer will start today's second round in a tie for 15th alongside Spanish golfer Blanca Fernandez Garcia-Poggio and Juliana Hung from New Zealand.
'It was a tough first day with six bogeys and double at 17, but I was so pleased with the 25-footer I sunk on the seventh for birdie,' said Moodley. 'It's a short par-3 and it was playing about 140 yards downwind. I hit a 9-iron with a slight draw and it pitched and rolled towards the back of the green. It felt incredibly good to box the putt, my longest putt on the day.
'I found the course quite different to anything I've played at home. It is very tight and the greens are really small. At home, our greens have some bite, even in high summer, but these greens have no spin. You have to take a club less, pitch it short and let the ball release towards the pins.
'I was five-over through 16 and lying around the top 10 mark, but I hooked my drive at 17, which is a pretty straightforward par four. I had 225 yards to a back pin and had to play a 5-wood from under the trees. I still had 50 yards left, but my wedge shot came out too hard and bounced over the back. I hit a really good chip and then let myself down when I missed the bogey putt.
'The whole experience since we arrived here in Argentina has been phenomenal. I really enjoyed the first day. The girls I played with were great and it was nice meeting new people. I hope that I can draw on what I've learned in the first round to get a closer to the leader in round two,' Moodley added.
Stevens tied for 20th with Ryou Hisatsune from Japan on five-over. The pair will start the second round six strokes adrift of American Akshay Bhatia, Vanchai Luangnitikul from Thailand and Andrea Romano from Italy, who share the top spot in the Boys Competition.
Seventeen-year-old Stevens from Parkview turned three-over after bogeys at one, four and nine.
He sandwiched a birdie between bogeys at 12 and 14 and finished with his second birdie after giving two shots back to the field at the par-4 16th.
Team manager Zethu Myeki believes both juniors learned an important lessons in the first round.
'They both played really well at a tough track, but like a lot of the players in the field, they fire at the pins and it came back to bite them,' said Myeki.
'The greens are small and very, very hard and many of the pins were tucked into tough spots. Even good shots into the greens were punished, because the ball just shoots off the greens.
'We have ourselves a target of top 10 finishes and I believe they can both achieve this. They played really well tee to green and their ball striking was very good. If they can come to grips with the greens in today's second round, they will definitely improve.'
A total of 64 juniors (32 male and 32 female) are competing in the Boys and Girls Stroke Play Competitions, which will be decided over 54 holes. Thereafter, the countries will compete in the Teams Competition from 13-15 October.