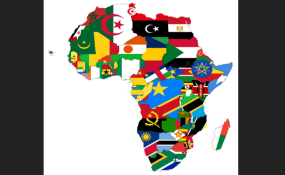 Photo: Africa
By Ayumba Ayodi
Kenya expects its first medals when Jackson Kavesa and Mercy Chepkorir field in their respective 3,000m finals as athletics calendar rolls out Thursday evening at the ongoing Youth Olympics in Buenos Aires, Argentina.
Chepkorir, who won bronze at the Africa Youth Games in July, losing the battle to Ethiopia's Aberash Minsewo, the reigning World Under-18 and Sarah Chelangat of Uganda, face the same rivals in her final.
The women's final that will go down at 9:05pm Kenyan time will basically be an East Africa affair though they should expect stiff competition from Japanese Sugata Miyaka and Kalkan Inci on Turkey.
On paper, Minsewo looks favourite, having won the Africa Youth title (9:29.02) against Chelangat's 9:30.60.
The Ethiopian has already run much faster this season, setting a World Youth lead of 8:51.93 at the Doha Diamond League in May.
Chepkorir, who was left out of the Kenyan team for the World U-20 championships due to an error on her passport, was third in 9:36.91. She has a personal best of 9:06.96.
Kavesa, who lost the Africa Youth title to World Under-20 10,000m bronze medallist Berihu Aregawi and Uganda's Oscar Chelimo, will still take on the same rivals in men's 3,000m.
After winning Africa Youth title in 7:50.98, Aregawi goes to the final with an edge over Chelimo (8:00.72), while Kavesa (8:03.96). It won't be an easy sailing for the trio since Eritrea's Haben Ghebremariam and Rintaro Kajiyama are also in full contention.
Meanwhile, National Olympic Committee of Kenya (Nock) President Paul Tergat has been appointed by the International Olympic Committee (IOC) as the member of the coordination commission for the 2022 Youth Olympic Games to be hosted in Dakar, Senegal.
Tergat, the two-time Olympic 10,000m silver medallist, is part of a six-member commission chaired by former swimming world record holder, Kirsty Coventry, who is also the the Minister of Youth, Sport, Arts and Recreation in Zimbabwe
"I'm very honoured to be nominated to this Coordination Commission by the IOC President. It is an honour I share with my fellow countrymen and women in Kenya," said Tergat, in a statement from Buenos Aires.
"As a Coordination Commission, we have the singular task of delivering the first ever Olympic event in the African continent," Tergat, an IOC member.
"Olympic events are epic and class in every way. I, together with the Team and LOC will give our best to make Africa proud of a great legacy Youth Olympics 2022 event."
Nawal El Moutawakel (Morocco), Lingwei Li (China), Gunilla Lindberg (Sweden), Leandro Larrosa (Argentina) and Andrew Ryan (Great Britain), all senior figures in the global Olympic movement, are other members of the Dakar 2022 Coordination Commission.