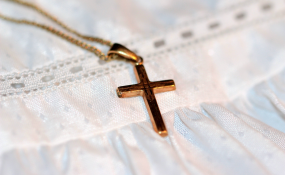 Photo: Pixabay
By Yahudu Kitunzi
Mbale — Mbale Municipality leaders have threatened to close born-again churches over noise pollution.
The deputy town clerk, Mr Kenneth Waniaye Khatuli, said they have received several complaints from the public against the churches for emitting a lot of noise as they worship at night.
"We are going to start closing them and our operation will continue to make sure we do not have noise in the town and its suburbs. They must play music at low levels," he said.
According to Mr Khatuli, people residing near the born-again churches cannot sleep at night because of the noise emitted from such places.
"Such places disturb public peace with noise from their loud speakers," he said.
He explained that owners of churches and bars have been warned on several occasions but they have failed to adhere to the guidelines issued.
Mr Khatuli, in a September 13 letter, instructed the assistant town clerk for Wanale Division not to issue any permit or licence to such churches and bars and close those not complying with the laws on pollution.
"The clubs play trans-night music at high sound levels about 50dB (A) leq. This is illegal under the environment Act," the letter reads in part.
The mayor, Mr Muhammad Zandya, urged religious leaders and managers of clubs to heed the advice.
"As council, we decided to take action against such places because noise pollution disturbs the peace of people. Noise standards and control regulations, limit noise in residential areas to 65 decibels (dB) during the day and 45 dB at night but they are doing the contrary," he said.
However, Ms Teddy Namono, a born-again Christian, said the churches should be given grace period to implement the directive.
"Closing churches or happening places that do not meet minimum standards is not a solution. We ask the council to give us enough time to implement these directives," she said.
Ms Juliet Nambozo, who operates a bar in Mbale Town, faulted the municipal council for granting licences to people who start schools and clinics in areas already congested by bars and night clubs.
"This has become difficult for us to differentiate between residential and commercial areas," Ms Nambozo said.