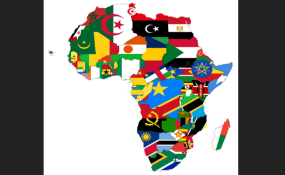 Photo: Africa
By Mbonile Burton
Athletes from Tanzania and Kenya managed to hit Tokyo Olympic Games qualifying standards, a feat that added a dimension to the beauty of Rotary Dar Marathon.
Held on Sunday in Dar es Salaam, the tenth edition of the Rotary Dar Marathon saw the winners of the men's 21km half marathon attaining the Olympic marks.
Tanzanian Faraja Lazaro who clocked 1 hour 03 minutes and 24 seconds was quicker than Olympic time of 1:04:00 by a minute.
Also shattered Olympic time was the runner up Donald Mussa from Kenya who spent 1.03.26 and Tanzanian Joseph Panga who was timed as 1.03.30. All top three had beaten Olympic almost by a minute.
Only a Kenyan Catherine Syokao who managed to beat the women's 21km time of 1:13:00 after finishing the 21km race in 1 hour, 12 minutes and 09 seconds.
Her Kenyan teammate, Nancy Jeragat who carved 1.14.00, and Rwandan Maratha Y ankurinje who finished third in 1.14.23 were a minute away from hitting the qualifying mark.
But the going was very tough for runners in 42km marathon. No athlete in men and women's disciplines managed to hit 2:19:00 which is the qualifying mark for men's full marathon or 2:27:00 as A qualifying and 2:45:00 as B qualification times.
The best from men's 42km race was 2:22:19 which is four minutes short of the Olympic standards while the best from women's 42km race was 2:50:00 which is five minutes short of the qualifying mark.
The athletes blamed hot and humid weather of Dar es Salaam as the big challenge, though it could not stop Rotary Dar Marathon to record biggest turnout in its 10 years of existence.
Still, the race was successful as an estimated total of 15,000 people participated according to organisers, which included a full marathon of 42.2km, a half marathon 21.1km, including cyclists, and a 9km and 5km family walk turned to support the charity event.
Among other exceptional at this year's event the RDM was also held in Bukoba and Karagwe whereas over 1,400 participants ran and walked as well.
The RDM, considered as one of the biggest marathons in the country and a prime event in the country's sporting and social calendars as it grows year by year.
The race, had participants from all walks of life, different ages and a number of professional marathon runners from Kenya, Rwanda, Uganda and Malawi coloured this year's event.
This year's event, as has been the case in the past 9 years, was generously sponsored by various companies such as Pepsi, Ashton Media, Toyota, ALAF, Minet, Zoom Tanzania, Resolution Insurance, Clouds Media Group, Azam, Plasco, Insignia, Knight Support, Ashers Industries, Exim Bank, KLM, CSI Construction and Soft Tech, said joyful Chair of the Board of the Rotary Dar Marathon, Ms Sharmila Bhatt.