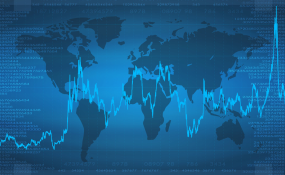 Photo: Shutterstock
column
By Charles Onyango-Obbo
On the weekend, I was at a retreat of diverse African intellectuals, tinkerers, and policy folks, at the Kenyan coastal town of Malindi. It was to discuss anything under the sun that might have significant impact on Africa in the years ahead.
In shorts, t-shirts, kicking back into cosy garden chairs, fellows sliced open lobsters and fine wine (vegetarians and teetotalers like myself were condemned to a weekend of salads and sparkling water, though), as we explored crazy ideas and veered into politically incorrect corners.
In a moment of unfettered brainstorming, someone referred to a book titled Erotic Capital, of which only two other people in the gathering had heard of. I hadn't either, so I searched it. The full title of the book is Erotic Capital: The Power of Attraction in the Boardroom and the Bedroom"
Here is what a Google Books summary says about it:
"In 2010, pioneering sociologist Catherine Hakim shocked the world with a provocative new theory: In addition to the three recognised personal assets (economic, cultural, and social capital), each individual has a fourth asset - erotic capital - that HE or SHE can, and should, use to advance within society.
"In this bold and controversial book, Hakim explores the applications and significance of erotic capital, challenging the disapproval meted out to women and men who use sex appeal to get ahead in life.
"Social scientists have paid little serious attention to these modes of personal empowerment, despite overwhelming evidence of their importance. In Erotic Capital, Hakim marshals a trove of research to show that rather than degrading those who employ it, erotic capital represents a powerful and potentially equalising tool - one that we scorn only to our own detriment."
The proponent of the Erotic Capital in our small gathering, argued that good looks - being tall, dark and handsome, long beautiful neck, and bewitching eyes, are no different from athletic, sports ability; the ability to write a brilliant book, and the skill to write code.
Why, he asked, should we celebrate and turn athletes, writers, techies into multi-millionaires, and frown upon a woman who makes money from her beauty and a man who exploits his hunkishness?
Of course, when you have such gathering of smart fellows, possibly half of them aetheists and men and women of science, his argument was well received.
We all presumed the sale of sex was excluded, although we know some liberal countries where that too is legal. Also, excluded, were things like sex for marks.
Where does that leave us, if we are to pursue the higher logic of Erotic Capital seriously at national level? When it comes to Africa, the world of high fashion loves South Sudanese (Alek Wek, Ataui Deng, Ajak Deng, Grace Bol, Mari Malek et al) and Ethiopian (Liya Kebede, Gelila Bekele, Anna Geteneh, Lydia Asghedom, Gate Maya Haile) models.
At the most immediate level, it would mean the South Sudanese belligerents must end the deadly conflict, that has killed possibly up to 300,000 people and sent nearly three million of its people fleeing as refugees.
The conflict is possibly killing off many future Alek Wek's, and preventing a large crop of supermodels emerging.
Of course, the uncomfortable side of that is that nearly all of South Sudan's many international models wouldn't have been "discovered" in the West and Kenya if they hadn't fled its wars in the first place.
But there is one place where Erotic Capital can be leveraged in the most benevolent and rich way - on social media, especially Instagram and Pinterest. On Instragram, about 42 per cent of users are male, and 58 per cent female. Women are also the majority on Pinterest. On combative Twitter, men far outweigh women, and depending on the market, they are about tied on Facebook.
Women are far more popular than men on Instagram, aided in part by the fact that many blokes go on women's pages to check them out. Women's posts are liked five times more on Instagram than men's, whereas on Twitter in some countries, men are retweeted three to four times more than women.
Instagram (with Pinterest a little behind) has become huge in growing women's businesses (from photographs, clothing design, to art). The erotic factor, therefore, brings eyeballs that they can commercialise.
So, if women influencers sell products better than men, you can see where this leads. It means if a government invests in broadband, it is investing in raising women's opportunities. And social media taxes therefore, likely harm women's businesses more than men's.
Catherine Hakim would probably say a country that has got many men with beautiful athletic bodies, should encourage them to train to be masseurs if that will attract female customers seeking massages, or fitness instructors.
I haven't read the book, so let me shut up before I get into trouble, and go and buy it.
Mr Onyango-Obbo is the publisher of Africa data visualiser Africapedia.com and explainer site. Roguechiefs.com.