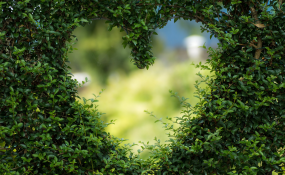 Photo: Pixabay
Despite suffering from a debilitating disease that has confined him to his bed, 62-year-old Frikkie Grobbelaar made it to his son's wedding with the help of ER24.
Frikkie, who was diagnosed with motor neuron disease at the start of 2018, is completely immobile and it appeared as if he would miss the wedding of his youngest son, Jaendré Grobbelaar, 31.
"The wedding was planned very quickly. Five months ago, I gave up everything in Cape Town to help my dad in Sedgefield," Jaendré told News24 on Thursday.
"We were thinking of getting married in his room, but my wife (Nicole) reminded me that the day was about us."
Fortunately, Frikkie's wife, Maria Grobbelaar, called around to find out if it would be possible to hire an ambulance to transport him to and from the wedding venue at family resort Eagle's Nest.
"My mom called ER24 and Johan Prinsloo said that he will give us a quote. He asked us what the reason was and then came to Sedgefield to check on my father's condition," Jaendré said.
Prinsloo, the ER24 Southern Cape branch manager, made their dreams come true when he sent ER24 medics Andrew Botha and Darryl Syster to pick Frikkie up from his home.
The medics cleaned up the ambulance and even replaced the standard white sheets with dark grey to match Jaendré and Nicole's wedding colour scheme.
Dressed to the nines in a pink shirt and big smile, Frikkie played a big role in the wedding ceremony.
"It was a very emotional wedding. I don't think there's anything better in this world than to have your dad there," Jaendré said.
"I have so much respect for my dad - he hasn't left house in six months. We didn't know if he was going to make it to the wedding. We didn't have a ring-bearer, we just put a cushion with the rings on his chest. He was lying in his bed right next to us."
Botha said that he was honoured to help the family.
"We transported him from the house to the church, to the venue and back to the house again," he said.
"We were at his side the whole day. It was an emotional day, not just for the guests but for us too. It was a privilege to help."
Source: News24