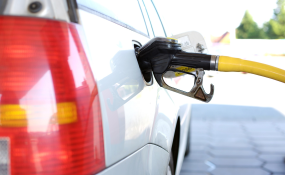 Photo: Pixabay
By Africa Moyo
GOVERNMENT is working around the clock to resolve the supply shocks being felt in the economy due to panic buying, and availed an additional $17 million for the procurement of fuel, principally diesel, to ease shortages. This was revealed by Finance and Economic Development Minister Professor Ncube in an exclusive interview with The Herald Business on the sidelines of a Youth Interface Forum in Harare yesterday.
"First of all you can understand that citizens are still in panic mode because of currency movements. You get that uncertainty but I want to assure us that this is a passing phase," said Prof Ncube.
"They (citizens) should be calm, they shouldn't over-speculate even on the fuel queues, I notice that many people are going there just to top up once they see a tanker offloading fuel.
"Therefore, this is pushing up demand but we are doing everything we can and as of yesterday (Wednesday) we released another $17 million in forex to support the acquisition of diesel and petrol."
Almost a week ago, Government provided $40 million for the importation of fuel.
Prof Ncube said petrol was no longer a major challenge at the moment, but diesel.
A snap survey conducted by The Herald Business on Wednesday across Harare revealed that most service stations had petrol and no diesel.
Zuva Energy's Montagu (Avenues) and Puma Energy's Glennara Avenue (Highlands) were some of the few service stations that had diesel.
Experts say 60 percent of diesel is consumed by industrialists and farmers, which means its shortage is indicative of manufacturers ramping up production while farmers have begun preparations for the 2018/2019 summer cropping season.
However, some diesel is being purchased in bulk by speculators who are praying for a serious shortage in the near future so that they resell at exorbitant prices.
Added Prof Ncube: "So we are balancing that to make sure that our commerce is not impacted so much on transportation. We are doing everything we can in terms of forex but we say to the citizens, please be patient we are going through a phase, things will work.
"This bleep is temporary, things are stabilising."
Government expects foreign currency to drastically improve in the next few months riding on the opening of foreign currency accounts for everyone, but mainly exporters.
Exporters are currently relying on the Reserve Bank of Zimbabwe for foreign currency payments, which has resulted in delays to procure raw materials and spares from other countries.
Prof Ncube encouraged citizens with access to foreign currency to open FCAs.
The money would be accessible on demand.
"As you know that on November 1, we are introducing these foreign currency accounts which will allow exporters and everyone to hold their foreign currency balances in their accounts.
"We are encouraging everyone to open the accounts so that they access their money when they need it, in ways they were not able to before.
"We know that they (citizens) were keeping their money under their mattresses but we are saying 'look, take it out of the mattresses'," said Prof Ncube.
He said Zimbabweans in the diaspora can use these FCAs for sending money to their relatives in Zimbabwe. Prof Ncube was meeting enterprising youths as part of his "listening tours" after earlier CEOs and SMEs since his appointment.