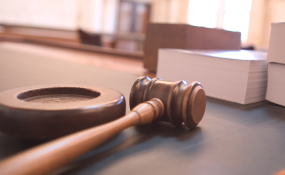 Photo: Joe Gratz/Flickr
Maputo — The authorities in the northern Mozambican province of Nampula have taken 150 cases of environmental crimes to court so far this year, resulting in fining the offenders around five million meticais (about 83,000 US dollars, at current exchange rates).
The head of inspection in the Provincial Forestry and Wildlife Services, Gilberto Nipanga, explains that this is the result of concerted action between his department and the community councils.
However, he warned that, given its size, the province needs at least to double the number of forestry and wildlife wardens.
"We have 63 wardens, we have 18 fixed inspection posts and two mobile brigades", he said. "This is a very small force, because this is a large province, and we have 23 districts. Not only do we need to double the number of wardens, but more than half the current wardens are elderly. So renewing this workforce is pertinent".
Nipanga said illegal logging is continuing in Nampula, although it has been discouraged to some extent, "because when illegal loggers are caught, they are prosecuted".
He thought that the environment for forestry operations has improved, thanks to the formation of a multi-sector team which follows all stages of operation of the Nacala Corridor (the road and rail link between the port of Nacala, on the Nampula coast, and the Malawian border).
"We should also stress the activity of the community councils who are vigilant and inform us of irregular activities", he added. The Council are rewarded with a percentage of any fines imposed on offenders.
Nipanga said the Mecuburi Forestry Reserve, which covers an area of 230,000 hectares, and the Erati and Moma Corridors are the areas with the most intensive illegal activities, and which thus deserve special attention from the local authorities.
The total forested area in Nampula covers 7.8 million hectares, much of which could be used for eco-tourism.