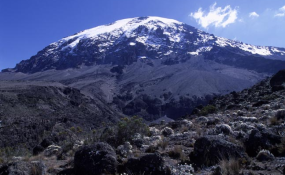 Photo: Tanzania Tourism
THE arrival of about 10,000 tourists from China is expected in Tanzania next year, thanks to an agreement inked between the Tanzania Tourist Board (TTB) and Touchroad International Group of China which will organise the tours through chartered flights.
Latest figures show that Tanzania received 30,000 backpackers from China by mid this year, up from 13,760 who visited the country in 2012. China, the most populous country in the world with about 1.4 billion people, produces about 120 million tourists to foreign countries each year.
The agreement between TTB and the Chinese company was signed on the sidelines of the ongoing China- Tourism Roadshow which kicked-off on November 12 in Shanghai and set to feature in other major five cities in the East Asian nation.
From Shanghai, the tourism roadshow will proceed to Guangzhou, Hong Kong, Chengdu and Beijing, according to a statement issued by the Ministry of Foreign Affairs and East African Cooperation.
Over 200 participants took part at the opening ceremony of the first meeting of the roadshow which was graced by the Deputy Permanent Secretary in the Ministry of Natural Resources and Tourism, Dr Aloyce Nzuki.
Efforts by the Tanzanian Embassy in China in collaboration with TTB played a central role in attracting the huge number of participants in the Chinese city, including travel agents, tour operators, international airlines and members of the media.
The Managing Director of TTB, Ms Devotha Mdachi, made a presentation at the meeting on tourism attractions and investment opportunities in the hospitality industry in Tanzania, while tour operators and travel agents had an occasion to market their packages to potential tourists.
Tanzania's flag-carrier, Air Tanzania Limited (ATCL), which is being revived at a remarkable pace, informed participants of its planned maiden direct flight from Dar es Salaam to Guangzhou which is scheduled for February, next year.
The UN World Tourism Organisation (UNWTO) places China as the new number one source of tourism market in the world.