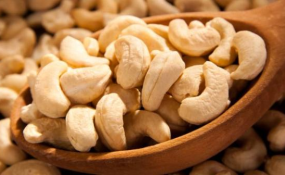 Photo: The Citizen
By Bakari Kiango
Mtwara — Agriculture minister Japhet Hasunga says at least 2,168 cashew farmers from 35 verified primary societies have so far been paid their cash.
Mr Hasunga made the comments on November 17, 2018 in Mtwara Town when addressing journalists about the progress made in buying cashews from farmers under an operation run by the Tanzania People's Defence Force (TPDF).
In the meeting, Mr Hasunga was accompanied by the TPDF Chief of Staff, Lieutenant General Yacoub Mohammed, and other officers of the force.
He said the farmers had so far been paid over Sh1billion and that the payment process was still going on in different parts including Tunduru District in Ruvuma Region.
"As I speak to you right now, the number of the paid farmers may have increased. We're still making payments and will ensure farmers get what is rightfully theirs," said Mr Hasunga.
The minister reassured Mtwara residents, who were carrying cashews, that their jobs were secured and that they should not worry about the coming of TPDF soldiers.
"Among the duties to be carried out the TPDF is overseeing the process of taking cashews from main cooperative societies into warehouses. But the work of unloading and carrying the cashews into warehouses will be done by civilians," said the minister.
Meanwhile, Mr Hasunga said yesterday that at least 20 tonnes of cashews, which were in the Olam warehouse, were impounded while being ferried illegally to the Mnyawi Primary Society.
The minister vowed that no cashews from outside the country would be given a chance in the country, saying even the market for the foreign cashews was not there and that anyone caught smuggling in cashews would be faced with legal action.
For his part, Lieutenant General Mohammed said he went to Lindi Region, where he inspected a warehouse and a cashew processing plant before reaching Mtwara to see how his force would implement the operation.