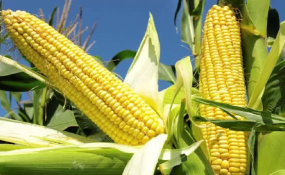 Photo: Premium Times
By Farirai Machivenyika
Government will provide food aid to vulnerable households in light of reduced yields that may occur due to the drought that is expected to affect the Sadc region this season. This was said by the Deputy Minister of Public Service, Labour and Social Welfare, Mr Lovemore Matuke while responding to questions in the National Assembly last week.
He added that Government was already carrying out an assessment of households that may require food aid.
"Government's position is that no one should starve in times of droughts and we have enough grain in our silos to feed the country," said Deputy Minister Matuke.
"We are currently carrying out assessments countrywide and we will ensure that those who are in need of food aid get the assistance.
"The President has also directed that those who are in need of food aid in urban areas also access the assistance."
Deputy Minister Matuke said food aid distribution would be apolitical.
"The assessment committees are apolitical and involve local leadership in a particular area including civil society," he said.
"So, if there is anyone who is found using aid for political reasons, it should be brought to the attention of the ministry and appropriate action will be taken."
The country is expected to receive normal to below normal rainfall this season due to the El Nino phenomenon.
The good harvests that have been recorded in the past two cropping seasons are expected to go a long way in alleviating shortages that may occur.
The Grain Marketing Board took delivery of over 1,5 million tonnes of grain from last season's harvest due to the success of Command Agriculture programme and the Presidential Inputs Scheme.
The two programmes have been credited for the bumper harvests in the past two seasons that have seen the country becoming food self-sufficient.