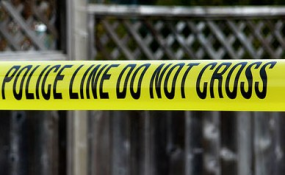 Photo: Capital FM
A bankrupt farmer from Warden in the Free State has died after shooting himself in his garden on Sunday.
Police spokesperson Sergeant Mmako Mophiring told News24 on Tuesday that Paul Steyn, a mega farmer, shot himself at around 08:00 on Sunday while sitting in a chair in his garden on his farm.
"His wife heard a gunshot and initially thought that there were intruders. She called one of her relatives who works at Warden police station and the police hurried to the farm."
Mophiring said Steyn's wife then discovered that he had shot himself.
Steyn was airlifted to a hospital in Bloemfontein where he was declared dead on arrival.
"Police are investigating the incident," Mophiring said.
According to Volksblad, Paul Steyn Boerdery, one of the largest farming businesses in the Free State, was declared bankrupt in the High Court in Bloemfontein in August because of debts amounting to R141m.
Netwerk24 reported that the business, belonging to Steyn and his son Gerrit, could not honour its debt to Standard Bank.
The business reportedly produced potatoes, maize, soya beans and raised cattle on various farms around Warden and Harrismith.
Court records indicate that the business' total debt amounts to R178m, Netwerk24 reported. This includes R79 013 467 on an overdraft, more than R41m in loans and R21.1m for purchasing equipment.
The company reportedly could not honour its debts because of poor harvests.
Source: News24