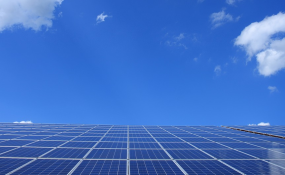 Photo: Pixabay
Algiers — Algeria and the European Union emphasized Tuesday, in Algiers, their determination to develop their partnership in the energy field, including both les fossil and renewable energies.
In a news conference held at the end of the third annual meeting of the Algeria-EU high-level political dialogue on energy, Minister of Energy Mustapha Guitouni and the European Commissioner for action on Climate and Energy, Miguel Aias Canete said the two sides want to boost their partnership and cooperation in the gas field, including liquefied natural gas (LNG) and the photovoltaic industry.
See also: Algeria, EU reiterate determination to deepen relations
In reply to a question on gas supply contracts between Algerian and the European Union which are expiring soon, Guitouni said "negotiations are under way," adding that some gas contracts with Spain have already been signed.
"Sonatrach's representatives are in Madrid to discuss the remaining contracts."
See also: Strategic energy partnership: Algeria, EU to strengthen cooperation
In this regard, the minister underlined Algeria's "traditional reliability" in the delivery of hydrocarbons to its clients.
Concerning electrical interconnection between Algeria and the northern shore of the Mediterranean, Guitouni said it depends on the establishment of an interconnection among European countries themselves, especially between Spain and France, before thinking about doing it between Algeria and those countries.
See also: Algeria-EU: Roadmap to enhance energy partnership
He also stressed the need to establish interconnection between Algeria and Morocco and between Algeria and Tunisia.
Algeria, he said, has already sent an official request to the European representative to integrate the European interconnection market, allowing it to export surplus electricity generated from solar energy to Europe.
The EU Commissioner for Energy, in a reply to a reporter's question about long-term gas contracts between Algeria and the European Union, the EU official said the gas volume of the new supply deals between Algeria and the EU will not be affected.
He stressed that EU's major concern is natural gas supply, adding that Algeria is "one of the main EU suppliers, providing 13% of its needs."
Algeria is a "reliable partner with which we have never had any problem."