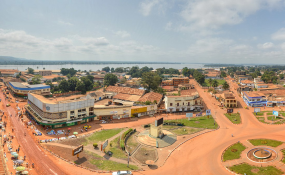 Photo: Wikimedia Commons/Alllexxxis
Cape Town — The Central African Republic was U.S.$ billion richer earlier this week - but only for a while.
The mention of the loan was included in a quarterly financial report by Russian state bank VTB, reports Reuters.
Asked by Reuters about the loan, which is roughly 12 times CAR's annual economic output, VTB said on Tuesday it had been included in the data by mistake.
The Russian lender on Wednesday then revised its data on exposure to foreign borrowers to remove reference to a $12 billion loan to the country.