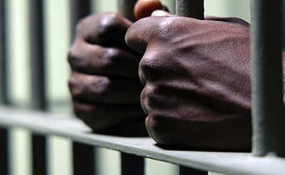 Photo: Daily Monitor
analysis
By Carien Du Plessis
A South African businessman has been in detention for more than three months in one of Madagascar's most overcrowded prisons, for fraud he claims he didn't commit. With the rest of the island state in the middle of a fierce presidential elections battle, he's unlikely to have any respite until well after Christmas.
Madagascar is an island-state with heavenly scenery and some weird and wonderful creatures, but its prisons are hell. Some die there of starvation, and in 2017, 52 awaiting-trial detainees perished.
Even minor theft charges could, under Malagasy law, see detainees wait for more than five years for their case to appear in court. Amnesty International in its recent report Punished for being poor: unjustified, excessive and prolonged pre-trial detention in Madagascar found that "cruel, inhuman or degrading treatment or punishment" here violated international laws and standards.
Weeks before the country's most recent president, Hery Rajanoarimampianina, stepped aside to allow a temporary government to take over in September for the anticipated four-month elections period, 46-year-old South African Chris van Jaarsveld was imprisoned. He had, for the past five years, been the managing director of Quality Transmission Equipment (QTE), a contractor erecting cell phone masts on the island.
Chris...