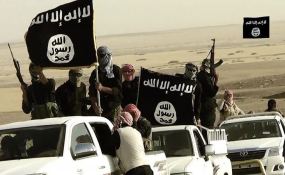 Photo: Day Donaldson/Flickr
analysis
By Jasmine Opperman
Global travel advice issued by the UK Foreign and Commonwealth Office indicating that South Africa may be at risk of attacks by returning Islamic State fighters needs closer analysis.
The UK Foreign and Commonwealth Office issued global travel advice for several countries, including South Africa, on 3 December 2018 warning of terror attacks this holiday season. The travel advice identifies that the primary "security threat" emanates from South African Islamic State fighters who have returned from Syria, Iraq and Libya. The statement is at best vague and begs for accurate contextualisation.
IS changes the pattern of 'travelling for jihad'
The phenomenon of travelling for jihad, commonly referred to as Hijrah, completely changed with the Syrian and Iraq battlefield. First, it attracted more foreign fighters from a vast array of nations that hadn't participated in the calls to jihad for Afghanistan or Bosnia. Second, it attracted a "tourist jihadi" who went for the fun of fighting rather than because of a devotion to the cause. But, perhaps more uniquely, the battlefield of ash-Sham attracted entire families.
While previous jihads...