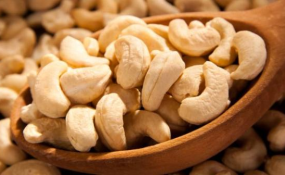 Photo: The Citizen
By Haika Kimaro
Mtwara — The government has insisted that no company will be allowed to export unprocessed cashew nuts from Tanzania as it seeks partnership with eight firms to open processing plants in the country. Agriculture Minister Japhet Hasunga said at the weekend he was aware of companies that had attempted to export cashews but were blocked at the port.
Only four companies that turned up last month during the first auction and managed to buy cashews have been licensed to export, the minister said.
"I have received phone calls from people saying that their cashew nut export cargo has been blocked at the port... no company is allowed to export unprocessed cashew nuts... we have all the data, even for those who had bought the cashews during the last season," said the minister.
President John Magufuli directed the Tanzania People's Defence Force (TPDF) to oversee the management of cashew nuts in a move to protect farmers from low prices. The President ordered that all cashews be sold at Sh3,300 per kilo.
He said that cashews would be processed locally to protect the local market and increase employment opportunities.
The Agriculture minister said he had been given a list of 23 processing plants, but only eight of them are operating.
On Friday, Mr Hasunga met with heads of institutions that fall under his docket, and owners of cashew processing companies. Industry, Trade and Investment minister Joseph Kakunda and the deputy minister of Agriculture, Ms Stella Manyanya, also attended the meeting in Mtwara.
The Trade minister said people who had been buying cashews directly from farmers for processing would now be allowed to continue doing so only if they struck an agreement with the government. This, he said, is intended to save their factories from collapsing.
'The aim of this meeting was to get to know each other... that is, the government and owners of cashew processing companies... " said Mr Kakunda.
He said those who were ready to work with the government should finalise their agreement by yesterday (December 8).
"We ask the processing companies to be patriotic enough in setting up the prices," he added.