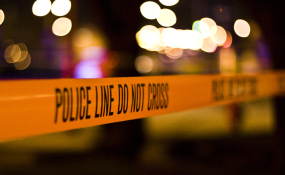 Photo: Tony Webster/Flickr
Counselling services have been made available to pupils at the Mitchell's Plain School of Skills following a double murder that took place outside of their matric dance venue on Friday.
According to police, the two men, aged 34 and 41, were gunned down in Phillipi, Cape Town shortly after dropping off a pupil at the dance, which took place at Barron's Estate.
"It is alleged that the deceased came to the event to drop an unknown learner. As they left the venue they were shot at by an unknown male who fired several shots at the deceased's vehicle. The two males died on the scene," said police spokesperson Captain FC van Wyk.
He said that police were not ruling out any motives.
"Detectives are investigating all possibilities. Currently the motive is the subject of the police investigation."
The men were shot while in a VW Golf-R. Video footage circulating on social media shows one of the men slumped in the driver's seat and bullet holes through vehicle's side window.
Pupils and staff traumatised
Western Cape Education Department spokesperson Jessica Shelver that while none of the students or staff were injured during the shooting, they are extremely traumatised.
She added that counselling and support will be made available.
"What was meant to be a celebration for the learners was marred by this violent and senseless incident," Shelver said.
Victim allegedly outed corrupt cop
News24 previously reported that according to community Facebook page Manenberg gangwatch, the 34-year-old who was killed was a member of the Americans gang.
The other male is alleged to have been his bodyguard.
The community Facebook page said he was attending the matric dance with his 17-year-old girlfriend when he was ambushed.
Police did not immediately comment on this.
It is also alleged on Manenberg gangwatch that he was the man who accused a police anti-gang unit member of stealing cash from a safe in his home during a raid on November 29.
Source: News24