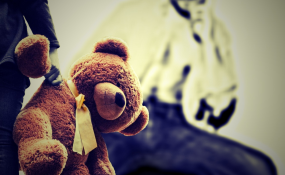 Photo: Pixababy
A member of the Nigerian Embassy in Minas Gerais, Brazil, Mr Michael Olusegun Akinruli has been accused of illegal abduction of a 9-year-old girl.
Akinruli, who is the girl's father absconded while in Nigeria with his little daughter, the fruit of his marriage with his Brazilian ex-wife, Laurimar, contrary to an accord agreed upon in the court injunction that was proffered in his favour by Magistrate Marcos Flávio Lucas Padilla.
The Magistrate, going by the paternity law of Brazil had allowed Akinruli to travel with his daughter to Nigeria and with the agreement to return to Brazil in due time as stipulated in the court injunction.
The Magistrate has, however, expressed regret for not being cautious enough in his judgment to have allowed a foreign father to travel with his daughter to a country with no extradition accord with Brazil.
"I was induced by the proofs provided to the Court by Mr Akinruli. I never doubted him as a diplomat, a naturalized Brazilian, businessman and Academician. I have made a mistake. I sympathize with the mother of the kid in Brazil and I want the Yaba magistrate's court in Lagos, Nigeria, to help locate the kid and bring Mr Akinruli to Justice," he said.
Akinruli who presented the return ticket scheduled for February 3, 2019 before the court allegedly said that he was going on a home visit with the entire family including his other kids and his new wife in order to bring them all closer to the African culture and tradition. But he was suspected to have absconded since he travelled to Nigeria on January 9, 2019.
Akinruli, who is also the President of the Brazilian Institute of Culture and Yoruba Religion had allegedly succeeded in dribbling the judiciary with his acquired status in Brazil making it difficult to doubt his intentions.
Akinruli, however, said in a telephone conversation that he has committed no crime.
He said that his child was brought to Nigeria to build her own identity as a Nigerian. He added that the rest of the matter would soon be resolved.
Akinruli's lawyer in Brazil, Barrister Fabiola Caneiros, said: "I am disappointed in the attitude of my client. He has used me and lied to me to get the court injunction as a lawyer and has equally disappointed me by not returning to Brazil as promised. "I sympathize with the family of the little girl and I pray Justice is done soonest and the 9-year-old girl is brought back to Brazil. I am withdrawing henceforth as Akinruli's lawyer."
According to the international convention in Haia, a kidnap case is characterized even in a situation where a parent is having the judicial order to travel with his legitimate child but has equally refused to return to the country in due time and in accordance with the court ruling .
The girl's mother is however appealing to the police authorities in Nigeria to help locate her daughter in Lagos and bring her back to Brazil.
When contacted, nobody agreed to speak on the matter at the Nigerian consulate in Brazil.