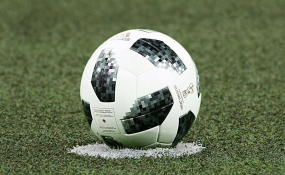 Photo: Pixabay
Heineken has revealed that Spanish football legend and Champions League Winner, Carles Puyol will be touring Nigeria as part of the UEFA Champions League Tour.
The UEFA Champions League Tour as presented by Heineken will see both the football legend and the iconic cup travel to various cities across Nigeria, from April 16 to18, 2019, as part of its commitment to delivering premium experiences to consumers and football lovers.
The tour will be a three-day experience that will feature exclusive encounters in Lagos and Uyo, and an unmissable match to be played by select consumers and the Spanish superstar, Puyol.
It's no surprise that Heineken has selected Carles Puyol Saforcada regarded as one of the best defenders alive as the football legend to accompany the UEFA Champions League cup when it lands in Nigeria.
Speaking on why Heineken chose Puyol, Emmanuel Oriakhi, Marketing Director, Nigerian Breweries said: "Often considered as one of the best defenders of all time, Puyol is the perfect fit because we wanted to host one of the world's best football Legends and also to give Nigerians the chance to meet him for the first time here, in Nigeria. We're excited to be creating premium exciting experiences for our consumers and we're sure they'd be more stunned as we make other announcements in the coming weeks."
Heineken has been one of the lead partners of the UEFA Champions League since 1994 and the last 25 years have seen the competition become the most watched club competition in the world.
This season the UEFA Champions League will be connecting with Nigerians in a special way courtesy of Heineken as they have unveiled football greatest defender Puyol, as the Legend who will be accompanying the UEFA Champions League Tour as presented by Heineken.
As part of the plans for the UEFA Champions League Tour as presented by Heineken, Puyol will be taking club football's highest honor through Nigeria, visiting key locations and celebrating the competition's euphoria with thousands of fans.