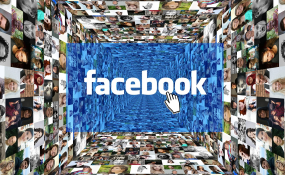 Photo: Gerd Altmann
analysis
By Tessa Knight
Facebook has unveiled its newest creation: a new global digital currency called Libra in a project as zealous as the scepticism that surrounds it.
Although banks, ATMs and credit card machines can easily be accessed in big cities around the world, for many people cash is still king. With ambition that is nothing short of gargantuan, Facebook plans to change that.
In a white paper released on Tuesday 18 June, the social media giant - still under scrutiny for data privacy issues - announced Libra, a global cryptocurrency set to launch early in 2020.
Just the idea that Facebook, still reeling from a series of ethical shortcomings, could be the central proprietor of a global currency outside the reach of nation states has sent the Twitterverse into spasms of consternation.
Can't wait for a cryptocurrency with the ethics of Uber, the censorship resistance of Paypal, and the centralization of Visa, all tied together under the proven privacy of Facebook. https://t.co/C4FymDjtFw
-- Sarah Jamie Lewis (@SarahJamieLewis) June 14, 2019
But Facebook has answers. The project will be managed separately from the social network and will largely use the distributed ledger system of a cryptocurrency.
Libra is backed by the Libra Association,...