Kigali, Rwanda — In the past year, ESPartners (ESP) in partnership with the Mastercard Foundation's Hanga Ahazaza and Covid-19 Recovery and Resilience programs in Rwanda, provided technical and financial support to 144 SMEs, collectively employing more than 1,361 employees. The participants in the program are SMEs and startups in the Tourism and Hospitality sector, which have been receiving technical assistance through ESP's Tourism Inc. and Komeza programs. Seventy-seven percent of the financial support aims to enable resilience and growth for 60 businesses that are part of Komeza, a relief initiative launched in July 2020 as part of the Mastercard Foundation COVID-19 Recovery and Resilience Program (RRP).
"It is a privilege to support these incredible entrepreneurs. Despite being severely affected by the COVID-19 crisis, the SMEs in Rwanda's Tourism and Hospitality industry, have shown an incredible amount of resilience in not only surviving the crisis, but thriving beyond it. We feel fortunate to be in a position to assist with financing and strategies to enable them to pivot, innovate, and scale their ventures," said Charity Kabango, Co-Founder and Director of ESP.
At ESP, we strive to make opportunities such as Komeza and Tourism Inc. accessible to critical demographics in Rwanda and we are proud to share that 65 percent of the funded SMEs are female-owned while 83 percent are youth-owned. We strongly believe that supporting the current and future champions of the sector will be key to its resilience.
"It is deeply encouraging, and exciting, to see the ways in which entrepreneurs in this program have not just weathered the COVID-19 storm but taken it as an opportunity to innovate for the future, rethinking how they produce, market, and deliver their products. They are at the forefront of reimagining the future of tourism in Rwanda in ways that make it more profitable and sustainable," said Rica Rwigamba, Country Head, Rwanda, Mastercard Foundation.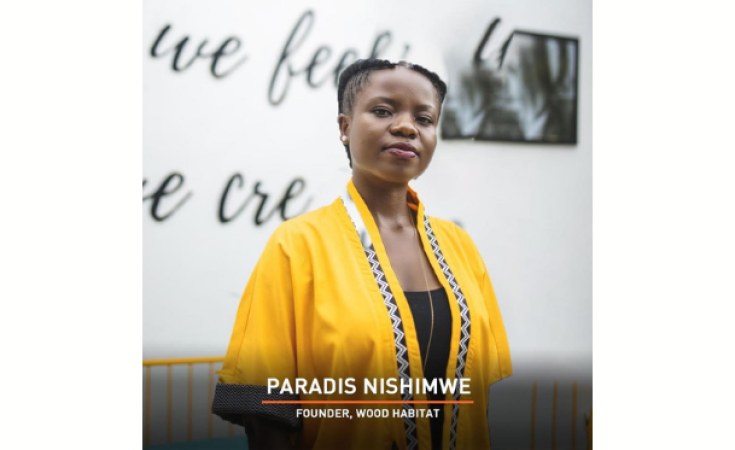 "We appreciate the excellent work that has been done by ESPartners and the Mastercard Foundation in supporting SMEs to become more resilient in the face of challenges caused by the COVID-19 pandemic. Technical and financial support not only creates profitable businesses, but also promotes sustainability. With this support, we are hopeful that the sector is better equipped to recover as international and domestic tourism activities gradually resume," said Belise Kariza, Chief Tourism Officer, Rwanda Development Board.
ESP designs its programs to deliver "Intelligent Capital", the right combination of technical assistance and financial support needed for businesses to grow. These programs build on the broader commitment of the Mastercard Foundation and the Rwandan Government through the Rwanda Development Board to provide an enabling environment for innovative enterprises providing particular attention to women and youth.
"We are thrilled to be part of the Komeza program. It is a life-changing and teaching moment that has helped us drive our business further, particularly during the COVID-19 pandemic. The technical assistance we've received through the program has equipped our team with key skills in planning and management and the funding has enabled us to become more resilient financially. The combination of both will undoubtedly contribute tremendously to the growth of our business. We are forever grateful for the support from ESP and the Mastercard Foundation for giving us the opportunity to be part of the Komeza program," said Egide Butare, Managing Director of store2door Ltd. Store2door Ltd. is an e-commerce platform, which was developed by young entrepreneurs, both women and men.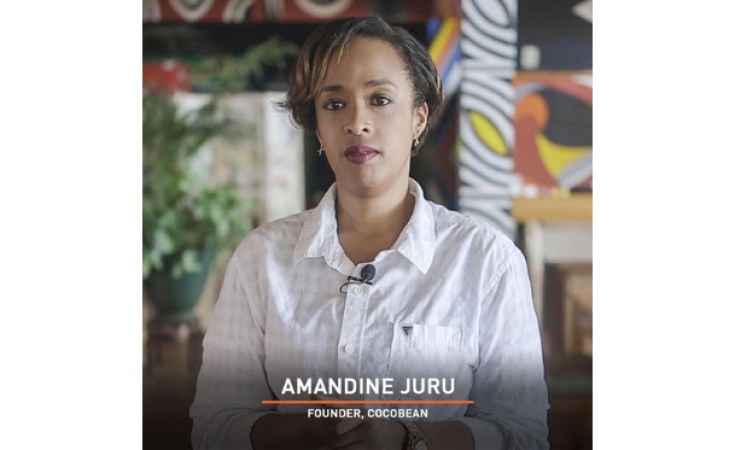 Media Contacts
ESP
Charity Kabango, Co-founder and Director
Tel: +16478337496
Email: ckabango@espartners.co
Mastercard Foundation
Nicolas Emane, Partner, Program Communications
Telephone: +250 783 720 809
Email: nemane@mastercardfdn.org
About Entrepreneurial Solutions Partners
Entrepreneurial Solutions Partners (ESP) aims to enable innovative, scalable, and profitable enterprises to build prosperity. Our mission is "to foster entrepreneurial solutions for prosperity." ESP enables people, firms, institutions, and nations to articulate and implement solutions to their economic challenges. ESP's approach is to provide Intelligent Capital™—the right combination of insights and capital—to address critical societal issues. We provide consulting and strategy advisory services to diverse clients, including governments, businesses, and development partners in Africa. With offices in Abidjan and Kigali, ESP has been in operation since 2011.
For more information, visit www.espartners.co and follow ESP at @es_partners on Twitter.
About the Mastercard Foundation
The Mastercard Foundation works with visionary organizations to enable young people in Africa and in Indigenous communities in Canada to access dignified and fulfilling work. It is one of the largest, private foundations in the world with a mission to advance learning and promote financial inclusion to create an inclusive and equitable world. The Foundation was created by Mastercard in 2006 as an independent organization with its own Board of Directors and management.
For more information on the Foundation, please visit: www.mastercardfdn.org