Somali Troops Training to Fight al-Shabaab
At least 1,000 Somalis will arrive in Uganda for a nine-month basic military training before they can be deployed as soldiers by the Transitional Federal Government in Somalia.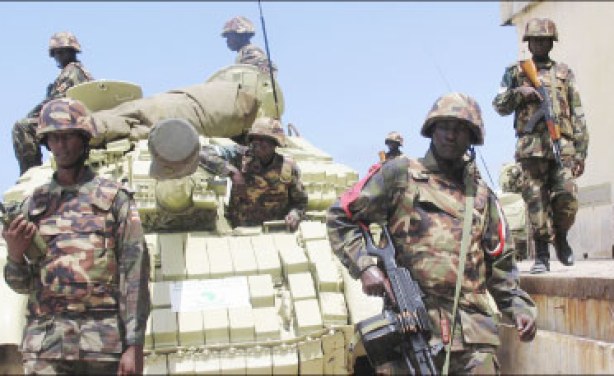 UPDF peacekeepers serving in Somalia. The US govt has been paying Uganda to arm Somali govt fighters.