G20 Must Close Rich-Poor Gap, Says Zuma
President Jacob Zuma and a South African delegation have arrived in South Korea ahead of the fifth G20 Leaders Summit in Seoul. South Africa is the only African member of the G20.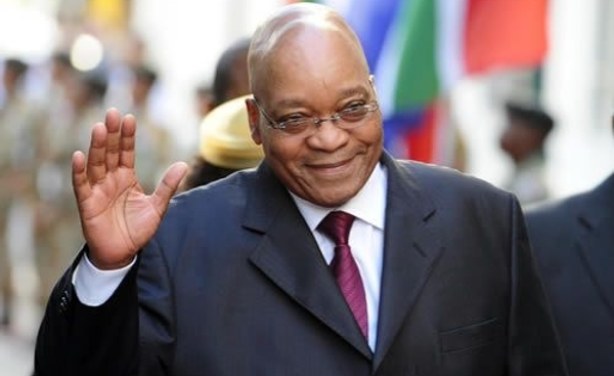 President Jacob Zuma arrives at South Africa's parliament for the 2010 State of the Nation Address.
South Africa: G20 Should Close Gap Between Rich, Poor - Zuma

BuaNews, 11 November 2010

South Africa will work tirelessly to ensure that the agenda of the G20 helps close the development gap between the rich and the poor, President Jacob Zuma said on Thursday. Read more »

South Africa: Zuma Attends G20 Summit

BuaNews, 10 November 2010

President Jacob Zuma and a South African delegation have arrived in South Korea ahead of the fifth G20 Leaders Summit in Seoul. Read more »

South Africa: G20 in Heated Debate Over Currency Issues

BuaNews, 10 November 2010

A day ahead of the G20 Seoul Summit, the working-level meetings are still at a stalemate over the thorny currency and trade imbalance issues, the organizing committee said on… Read more »

South Africa: Finance Minister Warns on Capital Flows Ahead of G20

SAPA, 9 November 2010

The world needed to deal with the rapid movement of capital flows, which was impacting the competitiveness of many countries, Finance Minister Pravin Gordhan said on Tuesday . Read more »

South Africa: Zuma to Promote Developing Countries' Interests At G20 Summit

BuaNews, 8 November 2010

President Jacob Zuma is expected to promote the interests of developing countries and Africa in particular when he leads a South African delegation to the fifth G20 Leaders Summit. Read more »

South Africa: President Zuma to Lead a Delegation to G20 Summit in Seoul, South Korea

Govt of SA, 8 November 2010

President Jacob G Zuma will lead a delegation to the fifth G20 Leaders Summit scheduled to take place in Seoul, Republic of Korea, from 11 to 12 November 2010. The Seoul Summit… Read more »