Somali Piracy Killing Kenyan Tourism
The threat of pirates along the Somali coastline is scaring off cruise ship travelers, denying the country potential visitors to continue the tourism sector's recovery process.


Kenya: Piracy Likely to Kill Cruise Tourism

The Star, 4 April 2011

There is urgent need for united efforts to confront piracy in the Indian Ocean once and for all, Kenya Ports Authority has said. KPA boss Gichiri Ndua and World Trade Organization… Read more »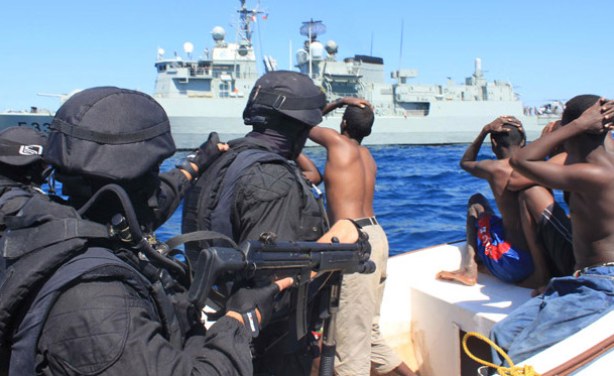 (File photo): Portuguese marines apprehended Somali pirates.
Kenya: Piracy Hits Cruise Ship Tourism

Nation, 19 January 2011

The threat of pirates along the Somali coastline is scaring off cruise ship travellers denying the country potential visitors to continue the tourism sector's recovery process. Read more »
InFocus
Consumers of imported goods are headed for a festive season marked by high prices as Somali gangs, who have been attacking ships in the Indian Ocean, shift their activities close ... Read more »

Oil marketers are feeling the heat of tanker owners charging higher premiums to sail to Mombasa due to piracy in the Indian Ocean. Read more »

East Africa's imported goods could cost more if the UN declares the Western India Ocean region a war-risk zone in response to piracy attacks that have affected more than 40 vessels ... Read more »