Agoa Forum Looks to Realising Africa's New Economic Reality
The Annual AGOA Forum has seen an exchange of ideas which furthers the common goal for Africa's new economic reality - "in particular recognizing the continent's rapid economic growth, improved policies to promote trade and investment, and the great opportunities for mutually beneficial economic engagement", U.S. trade official Demetrios Marantis has said in closing the forum.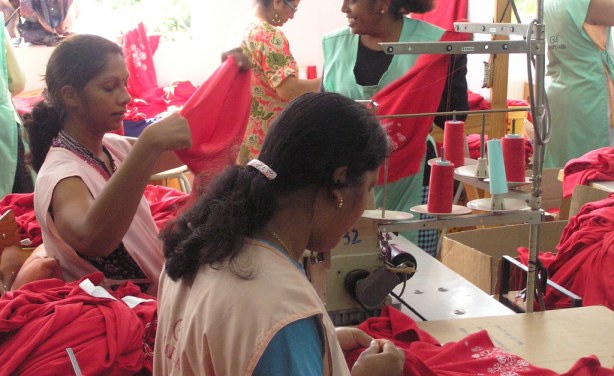 Women at work in textile factory in Mauritius (file photo).
Africa: AGOA Session Highlights Civil Society's Importance to Prosperity

State Department, 18 June 2012

The 11th AGOA Forum not only brought together U.S. and African officials to discuss infrastructure and trade June 14-15, but also featured an important meeting of civil society… Read more »

Africa: AGOA Summit Underscores African Potential

U.S. Embassy Abidjan, 15 June 2012

L'Intelligent d'Abidjan (p. 6) carried a report on the African Growth and Opportunity Act (AGOA) summit in Washington, DC. According to the daily, in his address at the opening… Read more »

Africa: 2012 to Be Record Year for U.S.-Africa Trade

State Department, 14 June 2012

The African Growth and Opportunity Act (AGOA), the cornerstone of the U.S. trade and economic relationship with sub-Saharan Africa, has been a great success both for the United… Read more »

Zambia: Tackle Non-Tariff Barriers, Urges U.S. Expert

Times of Zambia, 18 June 2012

A UNITED States (US) trade expert has urged African countries to fight off the non-tariff barriers which are the biggest hindrance to the growth of infra-Africa trade. Read more »

East Africa: Joint Statement on U.S.-EAC Trade and Investment Partnership

USTR, 15 June 2012

United States Trade Representative Ron Kirk; the Honorable Richard Sezibera, the Secretary General of the East African Community; H.E. Victoire Ndikumana, the Burundian Minister of… Read more »

Nigeria: AGOA - Infrastructure is Impediment to Business Development

This Day, 15 June 2012

Some impediments as to why Nigerians have not been able to cash in on the benefits of the US Africa Trade and Economic Cooperation (AGOA) have been identified, as the annual Forum… Read more »

Africa: White House Adviser At AGOA Forum

State Department, 14 June 2012

Remarks by Michael Froman, Deputy National Security Advisor for International Economics Before the 12th Annual AGOA Forum: Read more »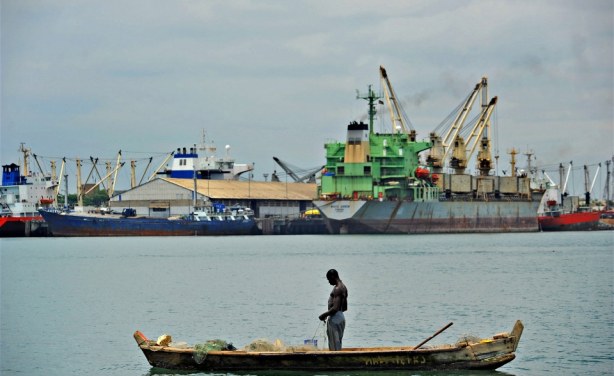 Lomé, Benin.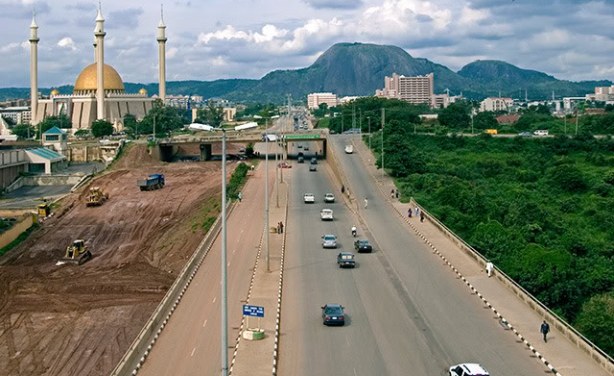 Building roads in Abuja
Africa: Eleventh AGOA Forum to Focus On Infrastructure

State Department, 12 June 2012

U.S. and African leaders are meeting June 14-15 at the 2012 African Growth and Opportunity Act (AGOA) Forum in Washington for talks focused on enhancing African infrastructure,… Read more »

Africa: Secretary Clinton to Deliver Opening Remarks at 2012 AGOA Forum

State Department, 11 June 2012

On June 14, Secretary of State Hillary Rodham Clinton will deliver opening remarks for the 2012 U.S. AGOA Forum. The AGOA Forum will focus on enhancing infrastructure development… Read more »

Africa: AGOA: Looking Back, Looking Forward

Brookings, 12 June 2012

The following executive summary was extracted from the Brookings Institute report, The African Growth and Opportunity Act: Looking Back, Looking Forward. Read more »

Africa: AGOA - 2012 U.S. Sub-Saharan Africa Trade and Economic Cooperation Forum

U.S. Embassy Pretoria, 8 June 2012

The U.S. Department of State, in conjunction with several U.S. Government agencies, will host the eleventh annual U.S.-sub-Saharan Africa Trade and Economic Forum, commonly known… Read more »

Africa: Civil Society Leadership Brings Expertise to AGOA Forum

State Department, 8 June 2012

The AGOA Forum is the largest event the U. S. government shares with Sub-Saharan Africa nations - bringing together U.S. and African ministers, members of Congress, private sector… Read more »
Documents
Publisher:

Publication Date:

14 June 2012

The new U.S. Strategy Toward Sub-Saharan Africa, which is derived from a Presidential Policy Directive, builds on numerous accomplishments of ... see more »

Publisher:

Publication Date:

12 June 2012

This report from the Brookings Institution concludes that the African Growth and Opportunity Act is the cornerstone of the U.S.-African commercial ... see more »

Publisher:

Publication Date:

30 April 2010

The following explores a new proposal to be presented to U.S. President Barack Obama to revise U.S.-Africa trade policy. see more »