Mothers and Babies Thrive on HIV Treatment
At the 2012 World Aids Conference in Washington DC that ended Friday a hotly debated topic was how best to prevent transmission of the virus that causes Aids from mothers to their babies. In South Africa, the country with the largest number of people living with Aids and where maternal deaths are climbing rather than crumbling, one community is turning the tide on HIV-related pregnancies.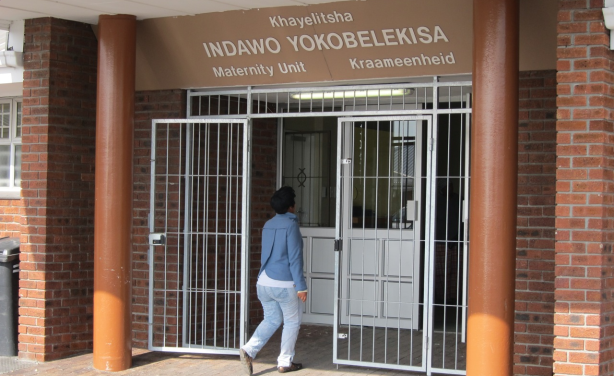 At Khayelitsha Hospital's maternal obstetrical unit near Cape Town, HIV-positive mothers and their babies get life-saving treatment in a nation where maternal deaths remain at crisis levels.
InFocus
The largest and most important gathering on HIV/Aids in Washington, DC comes to a close today. The week-long event is attended by some 23,000 delegates from the worlds of science, ... Read more »
Nigeria: Leaders, Experts Express Optimism to Total Eradication of HIV/Aids Epidemic

Leadership, 23 July 2012

Under the theme Turning the Tide Together, more than 23,000 delegates from over 195 countries gathered in Washington, D.C. for the XIX International AIDS Conference (AIDS 2012) to… Read more »

Africa: U.S. Commits to Greater Support for HIV-Positive Pregnant Women

allAfrica, 23 July 2012

Secretary of State Hillary Rodham Clinton announced Monday that the administration of Barack Obama is committed to "an Aids-free generation" and will spend an additional U.S.$80… Read more »

Africa: Scientific Advances Bring HIV/Aids Epidemic to Historic Turning Point

XIX International Aids Conference, 23 July 2012

The huge scientific advances in the treatment and prevention of HIV infection over the past years have created unprecedented optimism that the fight against the HIV/AIDS epidemic… Read more »

Africa: Aids 2012 - in a Watershed Year, Breakthroughs Await

Health-e, 23 July 2012

When the International AIDS Conference was last held in Washington, D.C. in 1987, Ronald Reagan was U.S. president, the Soviet Union stood, a wall scarred a divided Berlin and… Read more »

Africa: At Aids 2012, Fauci Delivers Opening Plenary On Ending the HIV/Aids Pandemic

NIH, 22 July 2012

The robust arsenal of antiretroviral drugs and scientifically proven interventions now available to treat and prevent HIV infection offers unprecedented opportunities to make major… Read more »

Africa: Aids 2012 - Clinton Points Way to Aids-Free Generation

State Department, 23 July 2012

Delegates to the XIX International AIDS Conference greeted Secretary of State Hillary Rodham Clinton with cheers and applause July 23 as she outlined the U.S. goal to achieve an… Read more »

Uganda: Aids Conference Inspires Youth

RNW Africa, 23 July 2012

The 2012 International AIDS Conference which kicked off on Sunday evening in Washington made history this year. It is for the first time the conference is held in the United States… Read more »

Africa: Address By the Deputy President of the Republic of South Africa Kgalema Motlanthe At the Opening of the XIX International Aids Conference, Washington DC, USA

Govt of SA, 23 July 2012

Programme Director; Esteemed Fellow Speakers; Distinguished Delegates; Ladies and Gentlemen: Read more »

Tanzania: 'Longido District Leads in HIV/Aids Prevalence'

Daily News, 24 July 2012

LONGIDO district leads in HIV/AIDS prevalence among pregnant women in Arusha region. The in-charge at Regional Mount Meru Hospital, Dr Omar Chande, revealed that Longido and Karatu… Read more »
Video
Publisher:

TV2Africa

Publication Date:

23 July 2012

A visual history of the HIV and Aids pandemic. see more »
InFocus
A maternal obstetric unit in Cape Town has not recorded a single maternal death from April 2011 to May this year with the help of a Prevention of Mother to Child Transmission ... Read more »