Will Public Sector Strikes Mean End of Swazi King?
The country has been hit by a wave of protests by teachers and nurses for salary increases, however, it remains to be seen if resistance from the monarchy will lead to pro-democracy demonstrations.


Swaziland: Swazis Strike King Where It Hurts

Daily Maverick, 1 August 2012

The teachers' strike in Swaziland took a break this week to consider its options as the government continues to play hardball. Unionists say it has prepared them for pro-democracy… Read more »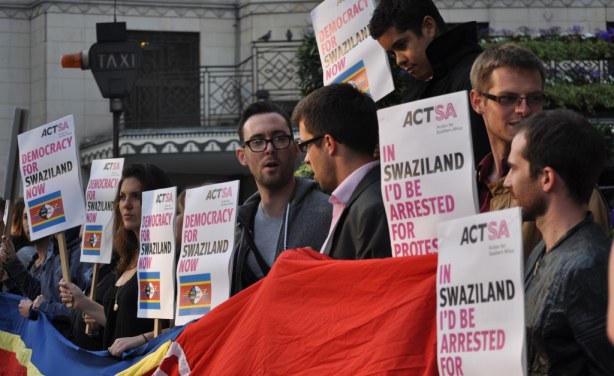 File photo: London protests against King Mswati.
InFocus
The government says it will not reinstate teachers, who were fired during strike action that has crippled schools, despite a court ruling that it was illegal and King Mswati's ... Read more »

Shortages of essential medicines and supplies at public hospitals and clinics are adding strain to an already deteriorating healthcare system in the wake of strike action and the ... Read more »