Zambia's Ruth Murder Case Advances
George Kalomo, the man accused of killing his 19-year-old niece has been denied constitutional bail by High Court judge on grounds that he had not proved he deserves a bail option.


Zambia: Bail Dismissed in Ruth's Murder Case

Times of Zambia, 10 October 2012

THE Lusaka High Court has dismissed an application for constitutional bail by murder suspect, George Kalomo who is alleged to have killed his niece Ruth Mbandu. Read more »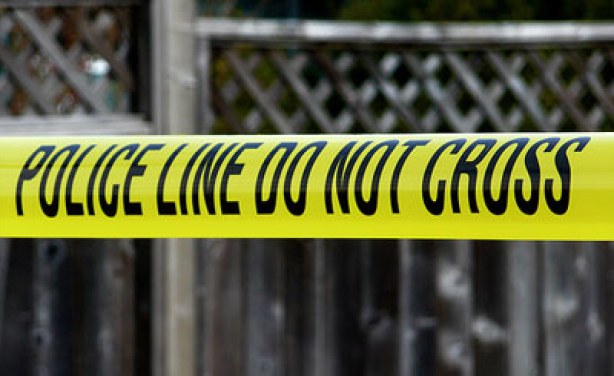 Police have said it could be a ritual murder .
Zambia: Ruth Murder Suspects Appear for Mention

Times of Zambia, 25 September 2012

THE five suspects alleged to have been involved in the gruesome murder of National Institute for Public Administration (NIPA) student Ruth Mbandu yesterday appeared in the Lusaka… Read more »

Zambia: Ruth Murder Suspects Appear in Court

Times of Zambia, 11 September 2012

FIVE people charged with the alleged murder of 19-year-old National Institute of Public Administration (NIPA) student, Ruth Mbandu yesterday appeared before a Lusaka magistrate's… Read more »

Zambia: Bishop Detained in Ruth Murder

Times of Zambia, 20 July 2012

A LUSAKA-based Bishop has been detained in connection with the recent murder of the 19 year old National Institute for Public Administration (NIPA) student Ruth Mbandu bringing to… Read more »

Zambia: Ruth Murder - Fugitive Driver Nabbed

Times of Zambia, 23 July 2012

IN relentless efforts to corner more suspects in the gruesome killing of Ruth Mbandu, police have apprehended runaway driver Stanley Munkonji on whom they found several mobile… Read more »

Zambia: Three Charged in Ruth Murder Case

Times of Zambia, 24 July 2012

POLICE in Lusaka have continued to search for more pinning evidence as they yesterday, charged three suspects in the horrific killing of 19-year-old, Ruth Mbandu with murder. Read more »

Zambia: Ruth Murder - 2 More Cornered

Times of Zambia, 26 July 2012

POLICE have continued with the hunt for the killers of 19-year-old Ruth Mbandu with two more suspects being picked up from Lusaka's Kanyama Township yesterday. Read more »

Zambia: Ruth Murder Suspect's Mother Cries Foul

Times of Zambia, 28 July 2012

MOTHER to one of the suspects in Ruth Mbandu's murder has protested over the whereabouts of her son whom she says she last saw on Friday last week. Read more »

Zambia: Ruth Murder - Two Churches Banned

Times of Zambia, 2 August 2012

TWO churches linked to two of the five people being held by police in connection with the murder of 19-year-old Ruth Mbandu in Lusaka have been de-registered by the Registrar of… Read more »

Zambia: Driver May Turn State Witness in Ruth Murder Case

Times of Zambia, 2 August 2012

MURDER suspect, Stanley Munkonji, is a potential key State witness in helping find the killers of 19-year-old Ruth Mbandu who was slain in cold blood more than two weeks ago,… Read more »