Who Owns the Lake Between Malawi and Tanzania
The border dispute on the lake between Malawi and Tanzania is partly related to the unconfirmed but promising potential for huge oil and gas reserves under its shores. Perhaps more than anything else, it amplifies Africa's geographic, ethnic and linguistic problems in the post-colonial era. Allafrica brings you a selection of the coverage from our content providers.
Malawi: Trouble Waters in Lake Malawi

Daily Maverick, 8 October 2012

Malawi and Tanzania have never really agreed on who owns Lake Malawi, but it hasn't really mattered until now. What's changed? For the first time, there's something under those… Read more »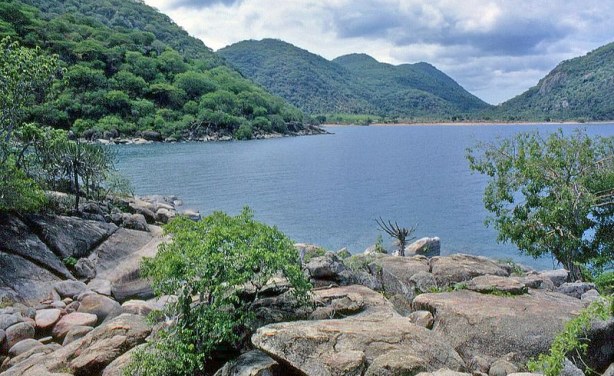 Tanzania refers to it as Lake Nyasa while Malawi calls it Lake Malawi.
Tanzania: Lake Nyasa Border Dispute - Time for Sober Thinking

Daily News, 15 September 2012

THE border dispute between Tanzania and Malawi on Lake Nyasa in Tanzania or Lake Malawi in Malawi, perhaps more than anything else amplifies Africa's geographic, ethnic and… Read more »

Tanzania: Malawi's Sole Lake Ownership Claim Absurd

Daily News, 12 September 2012

THE front page story we carried in our Tuesday's edition headlined 'Elders rap Malawi over border claims' must have left readers in no further 'doubt' as to the ownership of Lake… Read more »

Tanzania: Malawi Border Claims, Tension Rises

Daily News, 11 September 2012

ELDERS of three Tanzanian settlements on Lake Nyasa shoreline have strongly refuted claims by the Malawi government of a shoreline border, stating categorically that the boundary… Read more »

Tanzania: Is Treaty of 1890 On Malawi-Tanzania Border Lawful?

Daily News, 4 September 2012

I have been following the present border dispute between Tanzania and Malawi for quite sometimes now and I have read various comments, opinions and ideas from various individuals,… Read more »

East Africa: Who Owns Lake Nyasa?

ThinkAfricaPress, 21 August 2012

Oil exploration in Lake Nyasa has rekindled disputes between Malawi and Tanzania over who owns the lake. Read more »

East Africa: Oil Under Troubled Waters

OSISA, 21 August 2012

There are fears that conflict might be looming between Malawi and Tanzania over the ownership of a portion of Lake Malawi - or rather of the oil reserves that are believed to lurk… Read more »
InFocus
Elders have rejected Malawi's claim to exclusive ownership of Lake Nyasa, which borders Tanzania on one side, accusing them of "dangerous daydreaming". Read more »

Despite Tanzanian President Jakaya Kikwete's insistence on a peaceful resolution to the Lake Nyasa dispute, tension continues to rise as elders dispute Malawi's claim of ownership ... Read more »