Marburg Fever Claims Seven in Uganda
The hemorrhagic virus has claimed seven lives since experts first reported the outbreak in western Uganda. The health ministry has requested 2.3 billion shillings for a Marburg control plan.


Uganda: Marburg Death Toll Climbs to Seven

New Vision, 27 October 2012

Another person has died of the Marburg viral disease in the southwestern district of Kabale, bringing the total number of such deaths to seven. Read more »
Video
Author:

NTV Uganda

Publisher:

Publication Date:

19 October 2012

Uganda has again been hit by the deadly Marburg disease, health officials have confirmed. In Kabale district, four members of the same family have ... see more »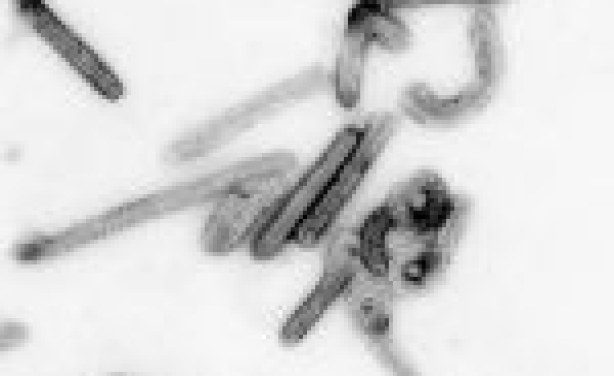 New Marburg fever case confirmed.
Uganda: Health Ministry Warns On Marburg Outbreak

New Vision, 19 October 2012

The Ministry of Health has warned the general public of an outbreak of a deadly Marburg virus in Kitumba sub-county, Kabale district in western Uganda. Read more »

Uganda: Marburg Outbreak Confirmed in Kabale

New Vision, 19 October 2012

Health experts have confirmed an outbreak of the deadly Marburg virus in the western district of Kabale after samples from two relatives taken to the Uganda Virus Institute tested… Read more »

Uganda: Panic as Marbug Victims Clock Four

New Vision, 19 October 2012

At least four people are confirmed dead after they succumbed to the Marburg virus while six have been admitted at Kabale Hospital. Read more »