Kenya Examination Body Warns Cheats of Stiff Penalties
The national examination body through it's Chief Executive Officer Paul Wasanga has vowed to enforce the KNEC Act 2012 recently signed into law by the president. The new law imposes a ten-year jail term or two million shillings fine for exam cheats including students, parents and fraudsters who con students.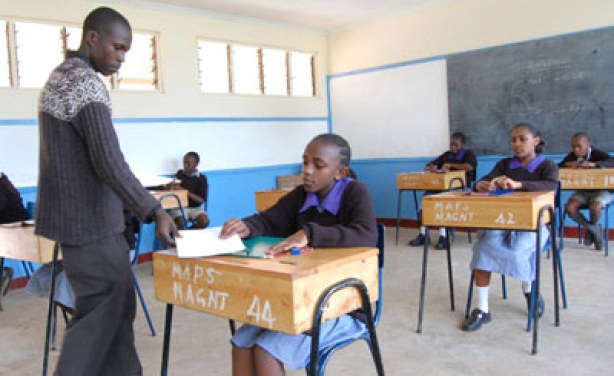 Stiff measures put in place to curb exam cheats in the national exams.
InFocus
It will be a criminal offence for any unauthorised person to be found in possession of examination materials. Such person shall be liable for a prison term of 20 years, a fine of ... Read more »