A South African Mother and Child are Put to the Test
AllAfrica follows the journey of Nomsa*,a mother living with Aids from a township in Cape Town, and the anguish of waiting to find out whether her baby girl is free from the disease.


South Africa: Mother and Baby Put to the Test

allAfrica, 1 November 2012

In July, AllAfrica.com reported on a clinic in Cape Town, South Africa, that has defied the country's distressing trend over the past decade of maternal mortality rates rising… Read more »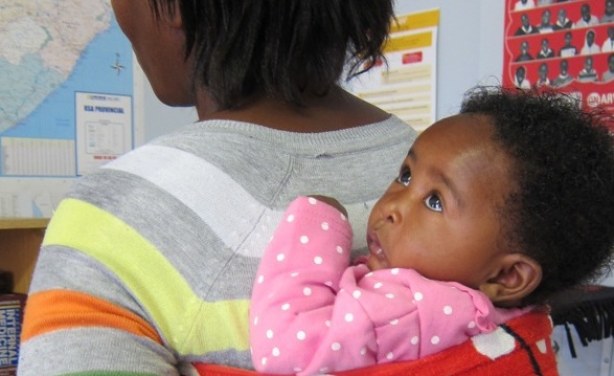 Nomsa and her baby.
Audio
Your browser does not support the audio element, but you may download this mp3

Click above to play, or download this mp3

Author:

Mantsadi Sepheka

Publisher:

Publication Date:

31 October 2012

Nomsa - a woman who lives in Khayelitsha - on the outskirts of Cape Town in South Africa - tells of how she copes with being HIV positive and the ... see more »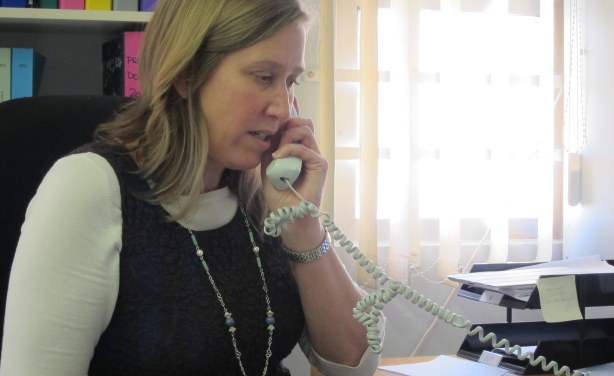 Dr Vivian Cox, Médecins Sans Frontières Deputy Medical Field Co-ordinator in Khayelitsha.
South Africa: HIV+ Mothers and Their Babies Thrive on Treatment

allAfrica, 27 July 2012

At 9 a.m. each morning and 9 p.m. each evening, in her shack on the outskirts of Cape Town, Nomsa* diligently takes the antiretroviral medication that makes her … Read more »

South Africa: Girls' Rights 'Must Be Protected'

SA Info, 29 October 2012

A United Nations high level taskforce on women, girls, gender equality and HIV for eastern and southern Africa has called for accelerated efforts in protecting the rights and… Read more »

South Africa: United Nations High Level Taskforce On Women, Girls and HIV Calls for Accelerated Effort to Protect the Rights and Wellbeing of Young Girls in South Africa

Govt of SA, 28 October 2012

The UN High Level Taskforce on Women, Girls, Gender Equality and HIV for Eastern and Southern Africa concluded their one-week high-level political advocacy mission in South Africa… Read more »

South Africa: Promoting Women's Voices on HIV/Aids

SA Info, 1 June 2012

Eight of South Africa's media houses have teamed up with the International Women's Media Fund (IWMF) to improve their coverage of issues around HIV/Aids, the Washington-based… Read more »
InFocus
At the 2012 World Aids Conference in Washington DC that ended Friday a hotly debated topic was how best to prevent transmission of the virus that causes Aids from mothers to their ... Read more »

A lack of accountability for problems in health care and abuses committed by staff contribute to substandard care and undermines the country's goal to reduce its maternal death ... Read more »

A maternal obstetric unit in Cape Town has not recorded a single maternal death from April 2011 to May this year with the help of a Prevention of Mother to Child Transmission ... Read more »