Waterless Toilets and Other Feats
A research team at a South African university is hoping to design a blueprint that will relegate pit latrines and flush toilets to the annals of history.


South Africa: Chasing the Final Flush

allAfrica, 19 November 2012

There is no shortage of jokes and a long list of euphemisms when it comes to talking about toilets. Read more »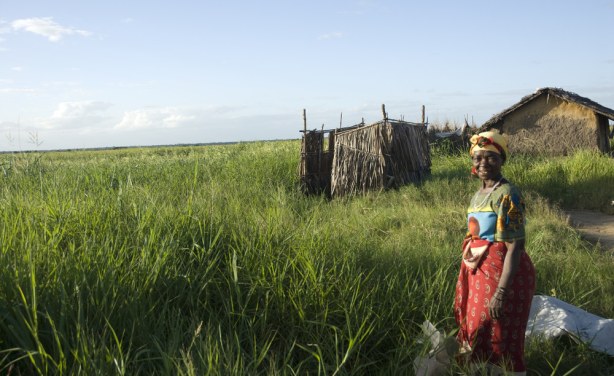 A woman points out the area where people are forced to answer the call of nature.
Burkina Faso: Very Important People Championing Ventilated Improved Pit Latrines

IPS, 31 August 2012

For far too many households in Burkina Faso, going to the toilet means heading for the bush. The Burkinabè government has launched a new campaign to change this, calling on… Read more »

Africa: Global Sanitation Target Under Threat

Guardian Network, 20 April 2012

Clean toilets have an important role in saving lives and boosting economic growth; that will be the message as 60 finance and development ministers gather in Washington on Friday… Read more »

Zimbabwe: More Toilets, Better Livelihoods

IPS, 20 April 2012

Government and sanitation experts say Zimbabwe needs to increase efforts to promote good hygiene and invest in toilets and clean water provision, as the country grapples with a… Read more »

Africa: Just Building a Million Latrines Won't Solve Sanitation Crisis

Guardian Network, 25 January 2011

The deadline for the world to meet its millennium development goals is now only four years away, yet in sub-Saharan Africa, there are still 570 million people without adequate… Read more »

Nigeria: 34 Million Nigerians Practice Open Defecation

Vanguard, 20 November 2012

As Nigeria joined the rest of the world to mark this year's World Toilet Day, a joint UNICEF and World Health Organisation report of 2012 has revealed that estimated 34 million… Read more »

South Africa: Lloyd Cele Works With South African Toilet Organisation

Biz-Community, 5 November 2012

Lloyd Cele is working with the South African Toilet Organisation (SATO) to visit learners at schools and create awareness among parents and teachers of the importance of… Read more »

South Africa: Stinky Toilets for Primary School

Health-e, 1 November 2012

Itlotliseng Primary School learners in Tseki village, Phuthaditjhaba (Qwa-Qwa) in the Free State have to every day deal with dirty toilets and unreliable access to water. Read more »

South Africa: Department of Human Settlements Lacks Proper Planning

IFP, 31 October 2012

The IFP has expressed its concern about the lack of proper planning in providing and implementing solutions to the current water and sanitation backlog from the Department of Human… Read more »
InFocus
At its best it is waterless, odorless, eminently affordable and has a rich fertiliser as byproduct, yet for residents of Malawi's informal settlements, dry sanitation retains a ... Read more »

Although there were no African prizewinners from the "Reinvent the Toilet' Challenge, South African Professor Chris Buckley doesn't see his team's project as going to waste."The ... Read more »