Women in Uganda's Cities at Highest HIV Risk
The HIV prevalence rate among women is highest in urban areas, according to the 2011 Uganda Aids survey indicator.


Uganda: HIV Prevalence Rate Highest in Urban Women

New Vision, 27 November 2012

The HIV/AIDS prevalence rate is highest in women, with women in urban areas generally more likely to contract the virus compared to those in rural areas. This is according to the… Read more »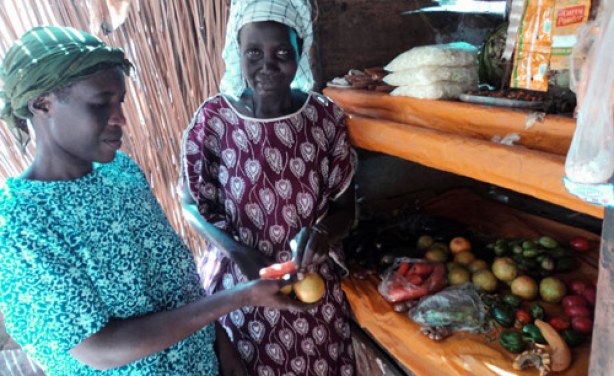 Florence Nansubuga, 43, and Nakku Florence, 45, have been living with HIV for 17 years.
Uganda: The Changing Faces of HIV

New Vision, 27 November 2012

I first came face to face with HIV/AIDS in the late 80s. My aunt was brought home, very sickly and looking like a skeleton. She had wounds all over her body and her hair was… Read more »

Uganda: Batooro Lead in HIV Prevalence

New Vision, 26 November 2012

Of all the ethnic groups in Uganda, the Batooro have the highest HIV prevalence rate. According to the latest Uganda AIDS indicator survey, 13% of the Batooro sampled had HIV,… Read more »

Uganda: Social Media Fuelling Uganda's HIV/Aids Prevalence

New Vision, 24 November 2012

Until World Aids Day on December 1, New Vision will publish HIV-related stories daily. Today, George Wabweyo explores how the media is fuelling reckless sex and the spread of HIV Read more »

Uganda: Even With Limited Funding We Can Still Fight HIV/Aids

New Vision, 23 November 2012

LAST year's World Aids Day campaign theme was centred on Getting to zero AIDS-related deaths, zero new infections and zero discrimination. Read more »

Uganda: Men Are Still a Stumbling Block in the HIV Fight

New Vision, 21 November 2012

ON the muddy veranda of her house, Nalongo peels Irish potatoes. She looks at the small balls with a pensive face, seemingly wondering where things might have gone wrong. No,… Read more »
InFocus
The rising number of new infections now estimated at 130,000 per year has pushed Uganda's HIV prevalence rate up from 6.4 percent in 2005 to 7.3 percent last year. A country that ... Read more »