Thousands March to Egyptian Presidential Palace
Thousands marched to the presidential palace in Cairo protesting the referendum of the draft constitution.


Egypt: Cairo Crowds Gather for Rallies

Tunis Afrique Presse, 11 December 2012

Competing protests for and against Egyptian President Mohamed Morsi were planned for Tuesday evening, as a controversial vote neared. Read more »
Video
Publisher:

Publication Date:

11 December 2012

Thousands of supporters and opponents of Egyptian President Mohamed Morsi have been gathering on the streets of Cairo.They have been staging ... see more »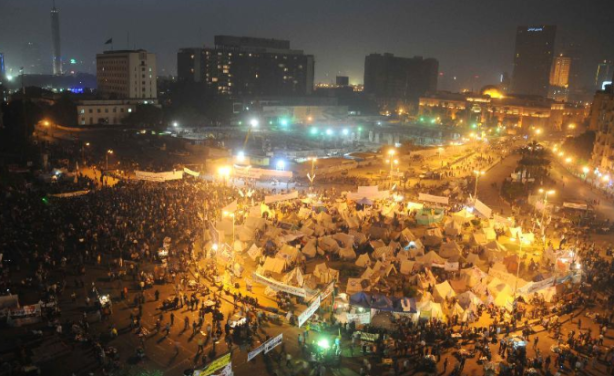 Protesters gather at Tahrir square (file photo).
InFocus
President Mohamed Mursi issued a decree granting the military temporary authority to arrest civilians and safeguard state interests as a referendum on the controversial draft ... Read more »

The National Salvation Front stated that it will not participate in a constitutional referendum this month. Read more »